Film director Diana Groó, producer-director Péter Kerekes, and curator Antonello Vinci make up the International Jury for the Student and Debut program of the 15th Verzió, held November 6–11.
This year, ten short and feature documentaries will compete in the Student and Debut Competition. These films were chosen out of 55 candidates from 26 countries by the selection committee of the 15th Verzió Human Rights Documentary Film Festival. They cover a spectrum of topics providing us with the latest imprint of our world.
Sand and Blood is a long overdue montage composed of conversations and youtube videos—a memoir of the wars in Iraq and Syria. Raven is a portrait of a displaced Yezidi painter who is threatened by ISIS for depicting the cruelties they commit. Mother at Arms tells of the difficulties one woman has reconciling her dual roles as a mother and a revolutionary leader in Myanmar. Meuthen's Party is about the unsettling rise of Jörg Meuthen, a candidate from the populist Alternative for Germany (AfD) party.
I Forgot to Bring Flower is a portrait of two Hungarian women with completely divergent life trajectories, whom both grew up in, and raised their families under communist rule. We are Going the Same Way is about a father and son who are trying to make their dreams come true. Film for Carlos tells the story of how the relationship between a Guatemalan student studying in Russia and her in-laws changes after the birth of her son.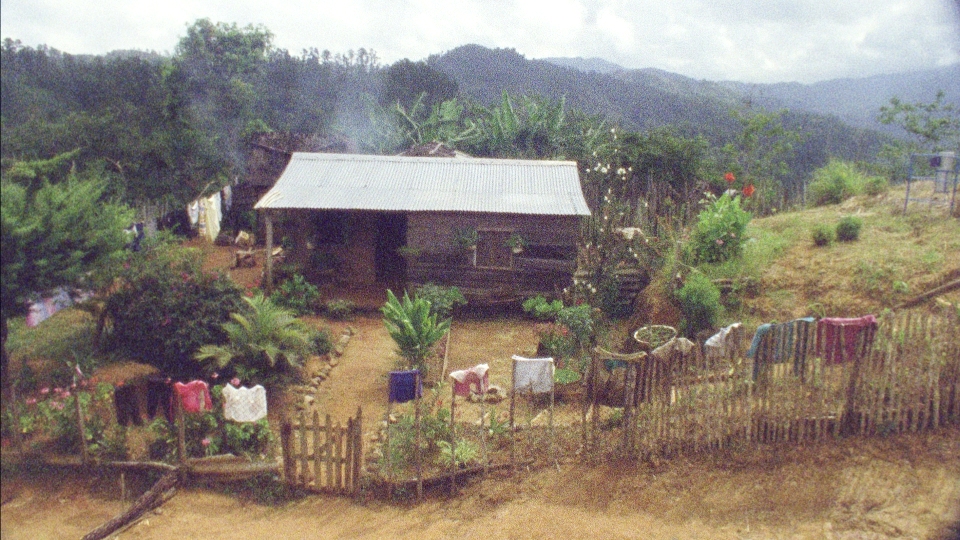 El Manguito is a film about a very remote village in Cuba, and the struggles of its twelve inhabitants who live without electricity and proper roads. Their Voices is about a completely different type of isolation: a Polish boarding school that provides an insular and nurturing environment for hearing impaired children. The Island gives an intimate glimpse into a hospice situated on the tense border between East and West Jerusalem.
The three members of the International Jury will award the Best Film based on professional excellence and creative approach. The director of the Best Film will receive 1000 Euro of support.
Diana Groó
Diana Groó is a film director, producer and head of the Film and Media Specialist Program at METU Budapest. She is co-founder of Katapultfilm studio (2002), Malcah Productions (2011), and DunaDock- docu- Masterclasses and workshops (2013). Her feature films are A Miracle in Cracow (2004), and the award-winning, Vespa (2010). Her documentaries are: What Lies Ahead, which won the Audience Award of the 4th Verzió International Human Rights Film Festival Budapest, and Regina (2013), which was awarded at the 30th Jerusalem Film Festival.
Peter Kerekes
Peter Kerekes is a film director, producer and teacher. He studied film directing at the Academy of Performing Arts in Bratislava in 1991–1998, where he currently teaches filmmaking. Together with director Dušan Hanák, he participated in founding the atelier of fiction and documentary film, and engaged in filmmaking that explores the complex relationship of history and memory. His films include 66 Seasons (2003), the award-winning Cooking History (2009), and Velvet Terrorists (2013), winner of the FEDEORA award of the Karlovy Vary International Film Festival in 2013.
Antonello Vinci
Antonello Vinci is a programmer for Babel Film Festival, which is dedicated to screening films in minority languages. Antonello earned a degree in Political Science and worked on the development of the home movie collection of Sardinian families, an extensive archive containing films from even the 1920s. He is also involved in cultural projects on the Italian Resistance during WWII, and on the impact of the International Declarations of Human Rights on European constitutions.
The 15th VERZIÓ Human Rights Documentary Film Festival awards ceremony will be held on Saturday, November 10, at 7:30 pm at Toldi Cinema. The winning films will be screened again on Sunday, November 11.
The Festival was co-financed by the Creative Media Program of the European Union.
15th VERZIÓ International Human Rights Documentary Film Festival
Budapest: 6–11. November 2018.
Toldi, Művész, Kino Café, Blinken OSA, CEU, Trafó
Pécs, Szeged, Kecskemét: 15–25. November 2018.