Dates: November 7-8-9., 2018
Venue: Budapest V., CEU, October 6. utca 7., October Hall
The Doc-Pro panel discussions at the Central European University cover a broad range of topics in an intimate setting. We try to cover the most important questions and bigger trends and developments in the documentary industry and at the same time offer possibility to the industry people to meet and exchange ideas. Please join us in the Doc-Pro reception after panels too!
07.11.2018. (Wednesday) 14:00 – 16:00
Filming Vulnerable Protagonist: Ethical Challenges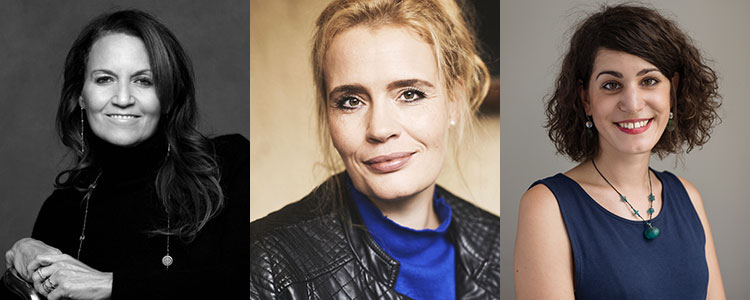 Heather White (director,Complicit), USA
Bernadett Tuza Ritter (director, A Woman Captured), Hungary
Dorottya Zurbó (director, Easy Lessons), Hungary
moderator: Beja Margitházi
This session will address the ethical dilemmas of documentary filmmaking through case-studies of recent award-winning documentaries. The directors will share their experience of filming vulnerable subjects and the post-film relationship with their films' protagonists. What kind of difficulties did they have to face? How did they persuade their protagonists to get involved with the film and what how did their relationship develop? How to be a responsible and ethical documentarian? How could we protect the safety of a protagonist? How to maintain editorial control over the life-events during the post-production?
08.11.2018. (Thursday) 14:00 – 16:00
Co-production: Possibilities and Challenges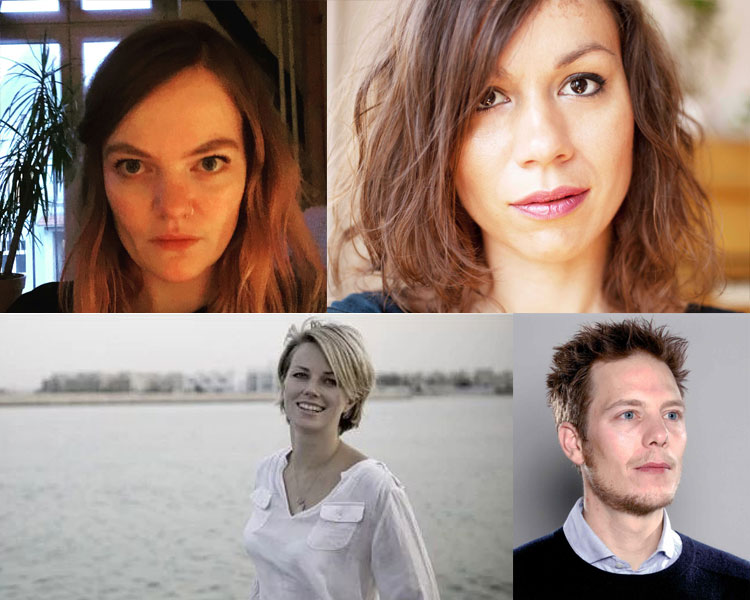 Brigid O'Shea (Head of Dok Industry, DOKLeipzig), Germany
Estelle Robin You (producer, Les films du balibari), France
Peter Kerekes (producer, Peter Kerekes Film), Slovakia
Patrick Hamm (producer, Bulldog Agenda), Germany
Julianna Ugrin, (producer, Éclipse Film), Hungary
moderator: Diana Groó
This session discusses co-production possibilities for documentary filmmakers in Europe. Experienced creative producers will share their knowledge about building sustainable, international, and entrepreneurial partnerships. How to start a co-production from Hungary? Where to get help with your project at different stages of creative process? Which film markets to visit and what development programs to apply for? Who makes the decisions about co-production and how to make the most out of it? Every co-production is a new territory, and there is no one-size-fits-all approach, however, invited experts can provide helpful advice for orientation.
09.11.2018. (Friday) 14:00 – 16:00
Documentary Films and Alternative Distribution Models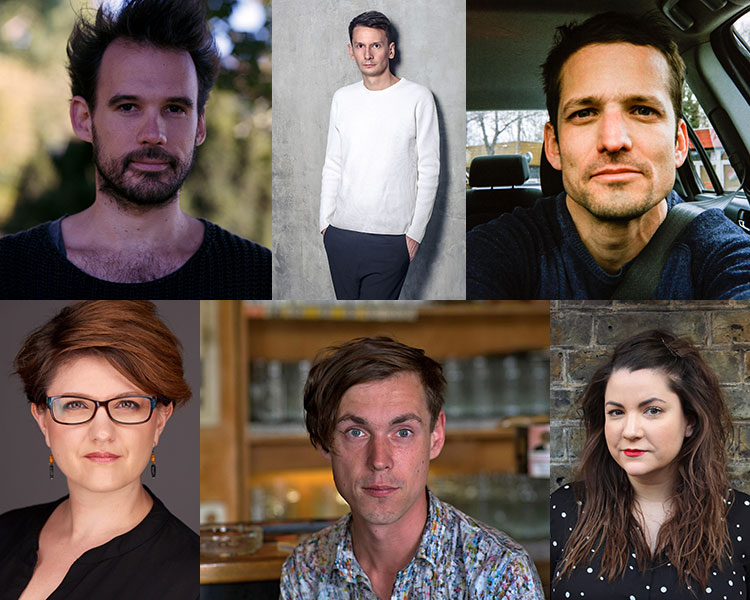 Aleksandar Govedarica (Syndicado Film Sales), Canada
Bohdan Blahovec (KineDok), Czech Republic
Gábor Böszörményi (Mozinet), Hungary
Péter Donáth (Elf Pictures), Hungary
Kata Orsolya Molnár (Soldivision), Hungary
Dorottya Székely (Dogwoof), United Kingdom
moderator: Szabolcs Szirony
Even though documentary content is more popular and accessible than ever, the diverse and competitive marketplace is at times difficult to navigate. This session will discuss on the latest trends and developments in documentary distribution, focusing on the alternative and newly emerging models for bringing documentary films to the public. How do distributors pick the films? What can alternative distribution offer to a documentary filmmaker? How should we set up an event-based screening? How to plan the best festival circuit for a documentary film? What do sales, theatrical contracts look like?
The event is open and free but requires registration due to the limited number of seats. To register please fill this online form.
For more information please write to industry@verzio.org.