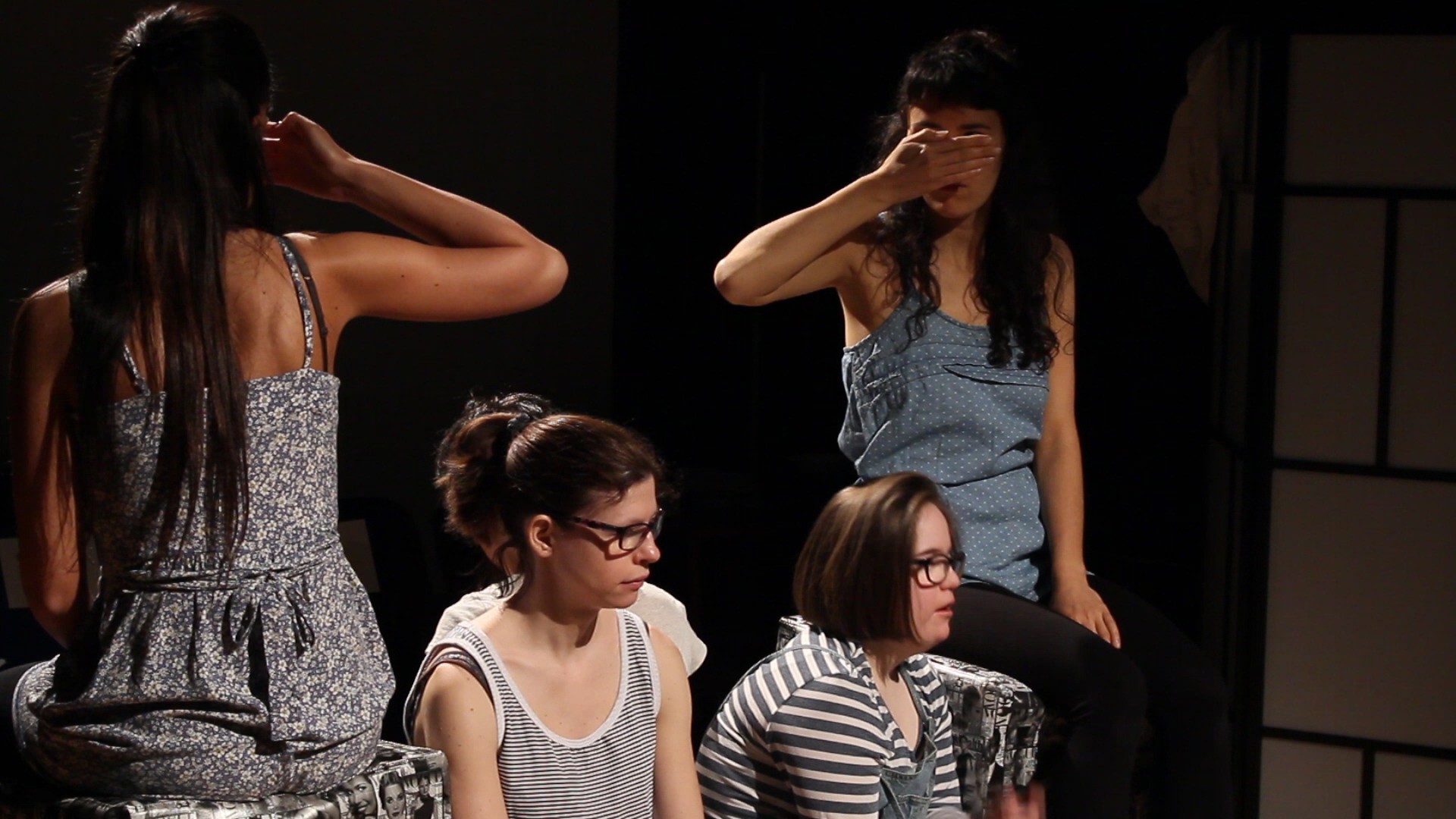 "What does a girl do if she's pretty, but doesn't want to be?"
"I don't want anyone to think that I'm not a woman."
"I'm going to teach you how to lie!"
Five women participate in rehearsals for an inclusive theater performance of KépMás-Próbálom túlkiabálni magam. They talk about themselves, their desires, their dreams, and about how to find their place in life. We come to know their differences, what they think about womanhood, of other people, of acting, and whether these ideas differ if someone is born disabled or not.
Producer:
Bakonyvári Krisztina
Appart Egyesület
Distribution info:
Balla Dávid, Hadak útja 2. 10/103, 1119, Budapest, Magyarország, Telephone: +3630 604 3333, balla.david90@gmail.com