Cinematographer:
Elena Sanchez Bellot
Maia Kenworthy
Amy Newstead
Sound:
Nikky French
Rick Blything
Distribution info:
Halcyon Pictures Kat Mansoor kat@snowstormproductions.co.uk
Festivals and Awards:
DocsBarcelona
Millennium Docs Against Gravity 2022 Green Warsaw Award Nominee
ES 2022 New Talent Award & DocsBarcelona TV3 Award Nominee
International climate lawyer Farhana Yamin has been at the heart of the UN fight for climate justice, but disillusioned with its progress, decides to join the Extinction Rebellion movement, which, through civil disobedience, pushes governments to take action on the climate crisis. In April 2019, Extinction Rebellion blocked strategic traffic points in London, leading to the arrests of hundreds of nonviolent protesters. The film closely follows Extinction Rebellion activists from the start of the movement, revealing not only their motives, but also their heated internal and generational conflicts.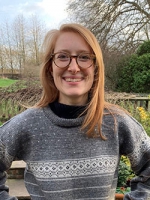 Maia is an independent documentary filmmaker from London. She has directed and produced films for charities and arts organizations, and taught creative workshops in schools and universities across the UK. With a background in history and art, she has always been interested in visual storytelling and the ways it can connect us to each other. In 2018 she met the co-founders of Extinction Rebellion and has spent the last four years immersed in the world of activism.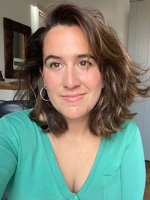 Elena is a Spanish filmmaker based in London. She is a self-shooting director and editor, keen on capturing the nuanced and complicated ways in which we are human. Her previous work includes films for public sector institutions such as the National Housing Federation and Arts Council England, as well as private clients like the NBA, MTV, and NBC. She runs workshops for filmmakers and teaches in the Documentary Film MA program at University College London. This is the first feature film she has directed.