Call for applications: the first Verzió Young Documentary Film Critics Workshop, Budapest, November 8-12, 2022
If you like watching and writing about documentaries, we invite you to apply for the inaugural Verzió Young Documentary Film Critics Workshop, which will take place within the framework of the 19th Verzió International Human Rights Documentary Film Festival in Budapest, Hungary. The workshop will focus on methods and approaches to writing about non-fiction films. A team of international and Hungarian tutors will guide participants through the intricacies of structuring and publishing reviews, polish their writing and editing skills; and introduce participants to the existing platforms and publications that feature critiques on nonfiction film. The workshop is open to aspiring and early-career film critics. The working language of the workshop will be in English. Participants will be selected based on merit. Preliminary introductions with the tutors will take place online in October.
Tutors: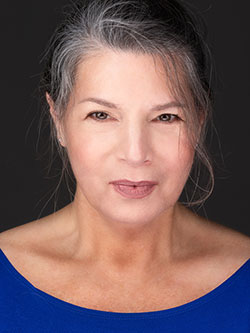 Pamela Cohn
Pamela Cohn is a freelance film & video curator, arts & culture writer, nonfiction story consultant and dramaturge for film & video makers and moving image artists. She works as a professional mentor for such entities as Open City London's Assembly and The British Council / Scottish Documentary Institute's program, Connecting Stories, for artists making their first or second long-form works. Pamela is the author of Lucid Dreaming: Conversations with 29 Filmmakers (OR Books New York & London, 2020) and produces, writes and hosts The Lucid Dreaming Podcast: Conversations on Cinema, Art & Moving Image in cooperation with Lono Studio, London. She has been a contributing writer for MIT's Open Doc Lab blog site IMMERSE; Filmmaker Magazine; BOMB Magazine; The Calvert Journal; Senses of Cinema, and works as a freelance writer for film print and web publications, catalogues and artist materials. Pamela created the blog Still in Motion, active from 2007 to 2015. She works as a host, moderator and interlocutor for filmmaker talks, panels and roundtables at an array of international festivals including the True/False Film Fest, Camden International, Sheffield Doc/Fest, DokuFest, Open City London, and IDFA.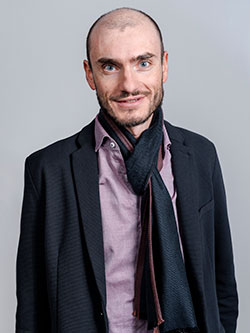 Zsolt Gyenge
Zsolt Gyenge works as Associate Professor at the Moholy-Nagy University of Art and Design (Budapest, Hungary), where he teaches courses in film analysis, avant-garde cinema, film theory, film history, and visual communication theory. His field of research includes interpretation theories (phenomenology, hermeneutics), moving image installations (video art) and Romanian Cinema. He is the author of the book Image, Moving Image, Interpretation: A Theory of Phenomenological Film Analysis (published in Hungarian). He is active as a freelance film critic for more than 20 years, and currently is the editor of the scholarly journal on design culture, Disegno.
The 19th Verzió International Human Rights Documentary Film Festival takes place 8–20 November 2022, in-person and online, in Budapest and several cities across Hungary.
What to expect?
Writing-intensive workshop on 8–12 November
Preliminary online sessions in October via Zoom (dates TBA)
Free accreditation at the 19th Verzió FF
Access to Verzió industry events
Hands-on learning from international tutors
Networking with the international documentary community
Meeting other young film critics, directors, and producers of documentary films
What do we expect from you?
A passion in documentary cinema
High-level oral and written English skills
Some experience writing film reviews
Full attendance of the workshop's tutoring sessions and masterclasses (in-person and online)
The workshop is free of charge, however, the organizers cannot offer reimbursement for travel and accommodation to participants.
How to apply?
Please fill out this form and upload one film review or a short essay, maximum 2 pages in length. If your piece was originally not written in English, please translate it and indicate that it is a translation.
Deadline: 26 September 2022
Applicants will be notified about the selection results by email by 9 October 2022.
For more info write an email to info@verzio.org.