International Competition
Producer:
Bob Moore
Ulla Lehmann
Mila Aung-Thwin
Snow Hnin Ei Hlaing
Editor:
Mila Aung-Thwin
Ryan Mullins
Snow Hnin Ei Hlaing
Music:
Olivier Alary
Johannes Malfatti
Production info:
EyeSteelFilm, AMA FILM, Snow Films
Distribution info:
Dogwoof Luke Brawley luke@dogwoof.com https://dogwoof.com
Festivals and Awards:
Sundance 2022 World Cinema Documentary Special Jury Award: Excellence In Verité Filmmaking
Hla and Nyo Nyo live in a conflict-torn country. Hla, a Buddhist, owns a makeshift medical clinic in western Myanmar, where the Rohingya (a Muslim minority community) are persecuted and denied basic rights. Nyo Nyo, a Muslim, is an apprentice midwife, and an assistant and translator at the clinic. Her family has lived in the area for generations, yet they're still considered intruders. Encouraged by Hla, who risks her own safety daily by helping Muslim patients, Nyo Nyo is determined to become a healthcare provider for her community.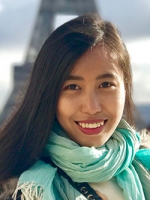 Snow Hnin Ei Hlaing has worked as a freelance filmmaker in Myanmar since 2006, acting as director, producer, editor, and sound recordist after attending film schools in both Myanmar and Germany. Her short, Burmese Butterfly played festivals in over 20 countries, and Period@Period won for best short at the Wathan Film Festival. Midwives is her feature documentary debut.