Hungary, Belgium, Portugal
Student and Debut Competition
Producer:
Universidade Lusofóna
University of Theatre and Film Arts Budapest
Luca School of Arts
Production info:
Universidade Lusofóna, University of Theatre and Film Arts Budapest, Luca School of Arts
For József, head of the City Beautificators Association, Kazincbarcika is the centre of the world. Despite his old age, József is determined to find the city's natural beauty, hidden between the cold, industrial post-Soviet architecture. With one goal in mind, he hopes to encourage others to fall in love with nature again. After hosting the annual ceremony for the city's best gardens and balconies, József contemplates the future of gardening in Kazincbarcika, and fears that his passion for the green grass of home will slowly fade away with him.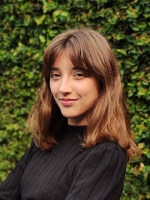 Cecilia Belén Sandoval is an Image and Sound Designer from Argentina, who graduated from the University of Buenos Aires. She is currently studying at DocNomads Master's programme. She works as a director, DoP and camera operator for documentary and experimental film.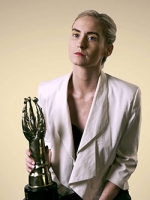 Erin Macpherson is a documentary filmmaker from South Africa, with an Honours in documentary filmmaking. By the end of 2022, they will graduate from the DocNomads Masters Programme. Their films often explore humanitarian socio-political issues, such as queer rights, climate change, and mental health advocacy, to name a few.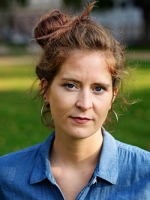 Judit Sára Elek started her documentary film directing MA at University of Theatre and Film Arts, Budapest but she graduated at the Academy Of Performing Arts, Slovakia, 2022. She will graduate in filmmaking master's at Eötvös Loránd University, Hungary. Her first short documentary, Station (2019) won several prizes in Hungary. She works as assistant director in short fiction films, and in documentaries.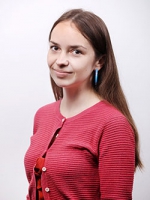 Lesia Diak is a Ukrainian documentary film director. She began studying documentary film directing with the international DocNomads masters program in 2021. She is finishing a feature-length documentary, Dad's Lullaby, about the family life of an army veteran traumatized by the Russian-Ukrainian war that began in 2014.