Student Jury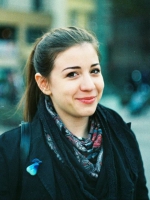 Silvija Bumbak (Croatia) is an MA student at the History Department, Central European University. At her former university, Silvija took part in the Cinemaforum program, which consisted of historical film screenings and discussions. She is currently writing a thesis on early Yugoslav cinematography, with interests in how the film medium can be used as a tool for social conditioning, persuasion and regime justification.
Attila Hasznosi (Hungary) has a BSc in Agrobusiness and Rural Development from Szent István University in Gödöllő, and is devoted fan of social themes and the world of cinema. Alongside his studies, he successfully applied for internship at Kultúrprojekt online magazine in 2013 and, by winning a scholarship at Budapest Film Academy, has also gained extensive experience in professional filmmaking. His photos, reviews and videos have been officially acclaimed in several national and worldwide competitions over the years.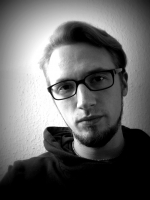 Anatoly Reshetnikov (Russia) is a PhD student at CEU's International Relations department, where he is conducting his research on political ideologies after the Cold War. Before coming to Budapest he studied Linguistics and Literature in St. Petersburg and Oslo. In St. Petersburg, Anatoly also worked as a translator and was occasionally involved in film-making.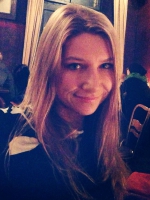 Magdalena Smieszek (Poland/Canada) is working toward a Doctorate in Juridical Science (SJD) at Central European University in Budapest. Prior to CEU, she spent many years working in the field of human rights in different parts of the world, primarily with the United Nations High Commissioner for Refugees. She is also a documentary film aficionado.
Deborah Uhde (Germany) is an independent filmmaker and art student. Her special focus is on experimental and documentarist formats, for which she also benefits from her earlier studies in Philosophy, History of Art and Journalism at Leipzig University. She also writes reviews and curates film programs.