Student Jury
The Student Jury presented the 100,000 HUF Award to the: Best Human Rights Documentary @ Verzio 9
Out of a slate of terrific documentaries, both in terms of craft and storytelling, we chose a film that does not merely express a political consciousness and reveal a particular social injustice, but rather, through the simple urge to document, became a political act itself.
This filmic representation not only captures the bravery and resilience of one person and one community in waging a non-violent struggle in the face of complex structures of violence. It also in a unique way elevates the particularity of this situation to a level of universality transcending time, space and nations.
Therefore we are pleased to give this award to 5 Broken Cameras.
Jury Members
Yi Dasom
(South Korea) is majoring in film studies at Dongguk University, South Korea. Dasom is also an independent documentary film director and a programmer of Film Festival for Women's Rights in Seoul, South Korea.
Zoltán Hajdú
(Hungary) is a graduate student at Corvinus University of Budapest studying towards a degree in actuarial and financial mathematics. He is an alumni member of a university student organization HaKöSz (Students in Community Service) which aims at promoting social responsibility.
Tímea Havel
(Hungary) is doing her first year MA research degree in Cinema and Audiovisual studies at the University of Paris Sorbonne-Nouvelle, getting to know cinema business and all its technical, cultural and artistic elements. She works on her thesis on Hungarian film market changes and investigates recent Hungarian successes at international film festivals.
Miranda Ylva Olivia Myrberg
(Sweden) is MA student at the Nationalism Studies Program at Central European University. Her special interest is alternative approaches to peacebuilding and the promotion of human rights and gender empowerment in divided societies. She currently works as Teaching Assistant for the course Documentary Film as a Tool of Social Sciences that will be taught at CEU in the Spring 2013.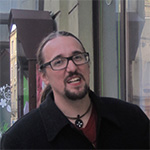 Jay Douglas Steinmetz
(US) is PhD candidate in political science and instructor at the University of Oregon. Teaches courses on film and politics, U.S. political culture, political theory, American film history, Central European film, and Russian cinema. I am currently living in Budapest and teaching a history of American film course "The Hollywood Experience" at ELTE University.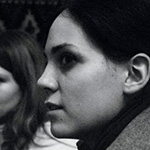 Lili Török
(Hungary) is MA student in International Relations and European Studies, Central European University. Lili has been involved in making human rights documentaries for several years, working as volunteer translator for Romedia Foundation in Budapest, a Roma NGO involved in media advocacy, and later as a volunteer for the Hungarian Civil Liberties Union.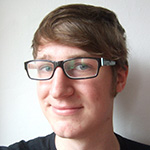 Marco Wedig
(Germany) is an Erasmus student in the History Department at the Central European University. He previously worked as a copywriter at Fork Unstable Media and was a student assistant at Financial Times Deutschland. Nowadays he is reviewing LPs for a German website, but he is looking forward to judge movies for a change.