GUESTS
Lyubov' Arkus: ANTON'S RIGHT HERE, director
Born in Lviv (Ukraine) in 1960. In 1984 graduated from the Russian State Institute of Cinematography (VGIK) with a degree in screenwriting and film studies. Worked as a literary secretary for Viktor Shklovsky, and a screenplay editor at Lenfilm Studios. Founder and editor-in-chief of Séance magazine. Since 1993, founder and chief editor of Séance publishing house. Since 2010, artistic director of the Séance Workshop [Masterskaya Séance] company. Since 2006, co-author of TV programme Private Screening [Zakrytyi pokaz] on Channel One (Russia). From 2006 to 2011, lecturer at Saint Petersburg State University of Film and Television (SPBGUKIT). Originator and compiler of the 7-volume film encyclopaedia A Modern History of Russian Film, 1986–2000 [Noveishaya istoriya otechestvennogo kino, 1986–2000]. Winner of numerous professional awards.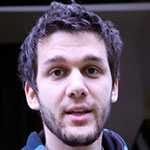 Igor Bezinović: THE BLOCKADE, director
Igor Bezinović was born in Rijeka in 1983 He graduated in philosophy and sociology from the Faculty of Humanities and Social Sciences in Zagreb and in film and TV directing at the Academy of Dramatic Art in Zagreb. His filmography includes short documentary films 'Above Average', 'Non-Recyclable', 'An Encounter' and 'In Fond Memory of TDZ' and a short feature film 'Naked Hours.' 'Blockade' is his feature length documentary.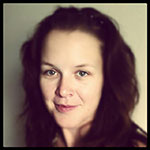 Juli Börzsei: HÁZGYÁR STREET 1, director
Juli Börzsei (1988) graduated from the Hungarian Film Academy in 2012. She has mainly worked as TV reporter and editor.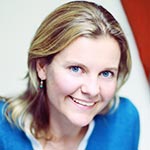 Juliet Brown: NOAH'S CANOE, director
She is a graduate of the UK's The National Film & Television School. Before this she lived in Maine for twelve years working as a traditional wooden boat builder and filmmaker. Her film, Noah's Canoe celebrates the meeting of these two passions. Juliet is currently living in London and is a part of the Kitchen Sink filmmakers collective. She is currently working on her next film about a small fishing community in Louisiana impacted by the 2010 BP oil spill.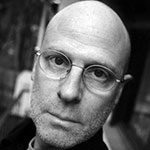 Péter Forgács: GERMANUNITY@BALATON – HONEYLAND, director
Péter Forgács (1950) media artist and independent filmmaker, based in Budapest. Since 1978 he has made more than thirty films and several media installations. He is best known for his Private Hungary series of award winning films and installations often based on home movies from the 1920s-1980s, which document ordinary lives ruptured by extraordinary historical traumas that occurred off screen.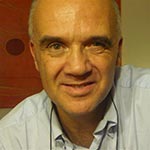 Lorenzo Hendel, DocLab tutor
Since 1978 he works in RAI as a documentary maker. In 2004 he makes a fiction movie shot in Greenland, "When Children play in the sky", which gets several awards in International Film Festivals. Since 2008 he is in charge of DOC3 (Rai Tre) as commissioning editor. He selects the documentaries to buy and co - produce, and together with the authors of the selected documentaries he follows all the projects in their development.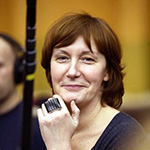 Marianna Kaat: PIT # 8, director
Marianna Kaat (b. 1957) was born and lives in Tallin. She had her PhD at the St.Petersburg State Theatre Arts Academy in Russia in 1986. Until 1991 she worked as a script editor, developer and a director for several documentaries and feature films produced by Eesti Telefilm (Estonia). During the same time she made her first documentaries as scriptwriter and director Not Only Offshore and In Your Own Words. Both films were in the official selections in the festivals in Bornholm. Marseille, Florence, Madrid, St.Petersburg, and other. From 1995 to 1999 she was the acquisition manager for Estonian National Television. In 1998 she founded her own production company Baltic Film Production and since then has produced and directed documentary films and series for various TV channels.
Sergey Miroshnichenko: BORN IN THE USSR. 28 UP, director
Sergey Miroshnichenko was born in Chelyabinsk in 1955. He graduated from the All-Russian State Institute of Cinematography (VGIK) with specialization the documentary and TV-film director (the workshop of professor A. Kochetkov). In 1984-1993 he worked on Sverdlovsk studio in Yekaterinburg. In 1999 he co-founded Ostrov studio where he is currently Head and Art Director. His filmography includes River of Life (2011) / Born in the USSR: 21 Up (2005) / Georgy Zhzhenov. Russian Cross (2002) / Moscow Angel (2001) / Unknown Putin. Peace and War (2000) / Born in the USSR: 14 Up (1998) / Time of Great Lies (1996) / A Minute of Silence (1995) / Born in the USSR: 7 Up (1990) / Lady Tundra (1987) / Island (1981). His films received awards by the Russian Academy of Television (TEFI), The Russian Academy of Cinema Arts (Nika), The Golden Eagle Award by the Russian National Academy of Motion Pictures Arts and Sciences, Lavr Documentary Film Award, Stalker Human Rights Festival Award, Emmy International Award and others.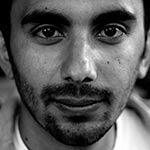 Sami Mustafa, DocLab tutor
Sami was born 1984 in Pristina, Kosovo. He is Artistic Director of Rolling Film Festival, documentary film tutor for youth and director of Romawood NGO that gives opportunity to young Roma people to produce documentary films. Sami made his first film as a trainee in 2003 in Plemetina village in Kosovo with Balkan Sunflowers NGO. Since then, Sami has produced more than twenty documentaries, docu fiction, and music videos on Roma culture, art, human rights and social life in Kosovo, Serbia, Bosnia and Herzegovina, France and Slovenia. One of his films, Road to Home, was screened at Cannes Film Festival in 2007; it was the only Kosovar film presented. In 2007, Sami founded Romawood, an NGO focusing on Roma Culture and Arts and initiated the "Jekh Kham Jekh Sel/One Sun One Nation" project.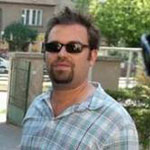 Gábor Péter Németh: BOSNIA, BOSNIA!, director
Gábor Péter Németh (1972) is graduate of the Black Box Documentary School and has a degree in communication studies. He currently works as creative PR manager for television, produces TV shows and documentaries as well.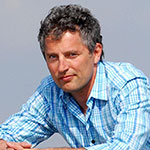 Gábor Zsigmond Papp: MY SOVIET PEN PAL, director
Gábor Zsigmond Papp (1966) studied Hungarian literature and history at Eotvos Lorand University, Budapest. In 1990-1991 he was a scholarship student at the University of Bologna, Faculty of Political Sciences. He earned a degree in short film directing at the Hungarian Film Academy in 1996. He directed his first film in 1994, since then he has made several documentaries. Between 1992 and 2007 he worked at the Hungarian Radio as reporter, editor and director.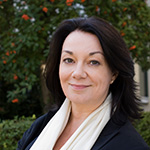 Leena Pasanen, DocLab Director, tutor
Leena Pasanen began her career as a reporter in the Finnish Parliament in the late 1980's. She worked in various different positions in YLE - the Finnish Broadcaster, i.e. the head of documentaries for YLE TV1 and head of programmes in YLE Teema. Pasanen worked as the director of EDN (European Documentary Network) for three years, until she returned to YLE as Coordinator of Programmes at YLE Fact and Culture. In 2011 she began as the director of Finnagora, the Finnish Institute in Hungary. Pasanen is a regular expert, tutor and lecturer for several documentary training programs, i.e. EDN, Discovery Campus, EURODOC and Television Business School. She's a EURODOC graduate year 1999 and a member of the international advisory committee of Hot Docs. She's also been a member of the board of IDFA Forum, INPUT and the Bonnier's Journalistic Award in Finland and served as a jury member for several international festivals, among others Sundance and IDFA.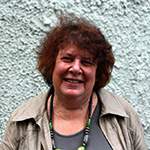 Marina Razbezhkina: WINTER, GO AWAY, producer
Marina Aleksandrovna Razbezhkina is a graduate of the Philology Faculty of the Kazan University. She worked as a teacher in a village school, as a journalist in some mass media, and then as a scriptwriter and film director. Marina Razbezhkina's filmography includes documentary films Marcel Marceau (2003), Simply Life (Prosto zhizn' 2002), Gennadii Aigi (2001), Heirs of Heaven (Nasledniki raia, 1997), and Concert by Request (Kontsert po zaiavkam, 1991), among others. Her first fiction film Harvest Time (Vremia zhatvy, 2004) was acclaimed both in Russia and Europe, receiving the FIPRESCI award at the Moscow International Film Festival, the Grand Prix at Window to Europe (2004), and several European awards. In 2007 she directed her second feature film Yar based on the eponymous story by Sergei Esenin. She has also, through her teaching at the Internews Film and TV School and other institutions, influenced Russia's younger generation of documentary filmmakers, including most of the Kino.doc group.
Kirill Sakharnov: 5 MINUTES OF FREEDOM, director
Kirill Sakharnov was born in 1978 in Moscow. He graduated from History Department of Peoples' Friendship University in Russia in 2000 and from the All-Russian State University of Cinematography(VGIK) in 2007. Kirill made a number of short documentaries, commercials and music videos and worked as a film editor. In 2012, Kirill founded SugarDocs studio which produced several films on human rights issues.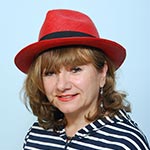 Rada Šešić, DocLab tutor
Rada Šešić was born is former Yugoslavia (Croatia), lived in Sarajevo (Bosnia and Herzegovina), directed in her home country several documentaries and shorts, worked as a film critic and a journalist for Radio Television Sarajevo and for the film magazine Sineast. Today she is a filmmaker, lecturer, critic, and curator. She works as a mentor at The Master of Film Studies at The Netherlands Film Academy Amsterdam. From 1993 lives in Utrecht. Since 2000 works as a program advisor of IFFR Rotterdam and is on a selection comity of IDFA. She heads the Competition Documentary Programme at Sarajevo Film Festival as well as Rough Cut Boutique. Rada was invited as a tutor at several international workshops and pitching sessions (Dragon Forum, Doc Lisboan, Docs Thessaloniki. Baltic Forum Riga, Ex Oriente Prague/Warsaw, Damascus Dox Box, and Doc Edge Kolkata). She is one of tutors of the Balkan Documentary Centre in Sofia. For six years was a lecturer of The Dutch Institute for the Film Education (NIF). She has also served at dozens juries at the film festivals around the world.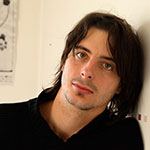 Gergő Somogyvári: RICKSHAW RUSH, director
Gergő Somogyvári (1978), after finishing his studies in journalism and photography, studied cinematography at the Hungarian Film Academy. Together with producer György Durst he made four documentaries as co-director, and took part in various documentary films as a cinematographer. Tile Mail, a documentary made in cooperation with Judit Feszt, earned him the Best Documentary Director and Cinematographer Award at the Hungarian Film Week in 2008.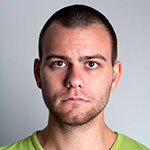 Péter Szabó: HÁZGYÁR STREET 1, director
Péter Szabó (1987) graduated from Eotvos Lorand University, Budapest, in film theory, followed by studies as TV program editor at the Hungarian Film Academy. Currently, he is a video journalist for the online news portal index.hu.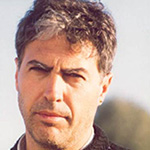 Stefano Tealdi, DocLab tutor
Stefano Tealdi was born in Johannesburg, South Africa, Stefano Tealdi studied architecture in Turin, Italy. After graduating he became responsible for film and TV production in the audiovisual laboratory of the Politecnico di Torino. In 1985 he co-founded Stefilm, working as a director and producer. Since 1988 he has directed and produced documentaries on various issues, mainly concerning Africa and Italy. His international co-productions have involved over 40 European and North American broadcasters. In 1992 he graduated at the MEDIA training course "EAVE – European Session". He is a founding member of the Associazione FERT (Filming with a European Regard in Turin), and directed the first fourteen editions of the annual Italian workshop Documentary in Europe. He chaired EDN (European Documentary Network) and is the national coordinator in Italy for INPUT, Television in the Public Interest.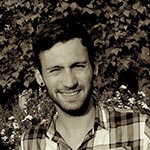 Willem Timmers: FRAMING THE OTHER, director
Willem Timmers produced and directed Framing the Other together with Ilja Kok as their debut film. They have set up a production company named I CAMERA YOU productions in which Willem Timmers is involved as a director of documentary films. He also comes from the tourism industry and has worked as a tour guide in Ethiopia. He currently works as a freelance camera journalist and filmmaker.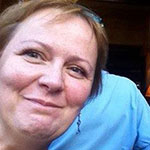 Sari Volanen, DocLab tutor
Commissioning editor of Yle "New Cinema" strand since 1999. Loves cinematographic and quirky documentaries that show the diversity of life.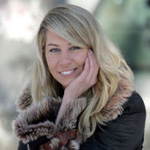 Giedrė Žickytė: HOW WE PLAYED THE REVOLUTION, director
Giedrė Žickytė (1980) has studied journalism, film and TV directing and completed her studies with Master degree in visual arts at Vilnius Art Academy. She works in film, TV and commercial fields from 2003. She has directed four documentaries and several short fiction films that were presented at festivals and broadcasted on National TV. Her recent documentary Baras won the award for the best TV documentary film at Lithuanian National Film Awards Sidabrinė gervė in 2009. Films: Baras (2009), Europe (2006), Born innocent (2005), Role (2004). -16th Vilnius International Film Festival.