ZOOM IN Jury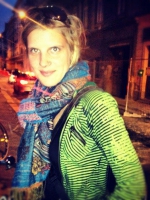 Sára Haragonics - director of Coming Face to Face and jury member
Sára has freshly graduated at the University of Theatre and Film Arts, Budapest with an MA in documentary filmmaking. She received her BA in Media Production in the United Kingdom. For the last eight years she has been working as a director and editor of short films and documentaries. Many of her work has been selected at festivals (CEU20, The Station, Laura Lackey, Once upon a time in Hungary), or won prices (Culture face, Dialektus Film Festival 2004). In 2013 she co-directed a TV documentary series for the European documentary channel, Spektrum.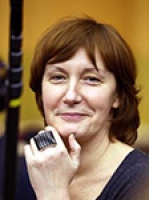 Marianna Kaat - director of Pit no. 8 and jury member
She (b. 1957) was born and lives in Tallin. She had her PhD at the St.Petersburg State Theatre Arts Academy in Russia in 1986. Until 1991 she worked as a script editor, developer and a director for several documentaries and feature films produced by Eesti Telefilm (Estonia). During the same time she made her first documentaries as scriptwriter and director Not Only Offshore and In Your Own Words. Both films were in the official selections in the festivals in Bornholm. Marseille, Florence, Madrid, St.Petersburg, and other. From 1995 to 1999 she was the acquisition manager for Estonian National Television. In 1998 she founded her own production company Baltic Film Production and since then has produced and directed documentary films and series for various TV channels.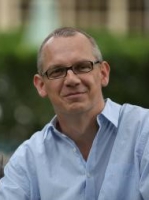 Koen Suidgeest - director of Karla's Arrival and jury member
Koen (Amsterdam, 1967) is a documentary director, writer and photographer. A 1995 honors graduate of the Film Department of the University of the Creative Arts in England, Koen started his career as a cinematographer working on commercial campaigns, theatrical features, corporate projects and documentary. From 2002 he dedicates his time to directing documentary film combined with some photography work. With his documentary Casting (2006) he became the first Dutch filmmaker to be nominated for a Spanish Academy Award (Goya). His multiple award-winning Karla's Arrival (2011) was selected for more than 40 film festivals and won him widespread international recognition. Koen teaches documentary at a variety of universities, is a sought-after tutor for international writing and pitching workshops.