Guests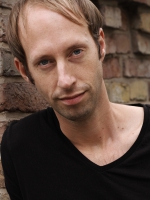 Daniel Abma - director of Transit Havana
Daniel was born in 1978 in the Netherlands and studied film directing at the Film University Babelsberg Konrad Wolf. His film Beyond Wriezen was shown at IDFA and won the prestigious Grimme Award in Germany. His follow up Holanda del Sol competed at DOKLeipzig, DOK.Fest Munich and in Krakow.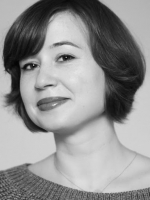 Daria Averchenko - producer of Ukrainian Sheriffs
Daria has studied at the Faculty of Journalism at Kyiv International University. She received postgraduate education at Free University of Berlin. She worked as journalist, led the Ukrainian version of the German TV Channel Da Vinci Learning. Since 2007 she writes scripts for feature films and documentaries. Dar'ya is producer, based in Kyiv (Ukraine). Previous year her film Euromaidan. Rough cut was in the Best of Fests program at IDFA. Ukrainian Sheriffs is her first feature-length documentary. She's PR-director and a member of the Selection Committee of the International Human Rights Documentary Film Festival on Docudays UA.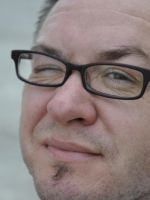 Alex Bakker - screenwriter of Transit Havana
As a historian, Alex Bakker (1968) is specialised in transgender issues. He combines his personal transman-background with a professional outlook. Alex conducted the research for the documentary I am a woman now by Michiel van Erp and for the broadcast Transgender pioneers by the TV programme Andere Tijden (Different Times). Alex was also involved in the exhibitions 'Ik M/V' (I M/V), 2012 at Museum Het Dolhuys in Haarlem and Transmission at the Amsterdam Museum (2016). In 2014 he published his autobiographical book Mijn valse verleden (My untrue past) with publisher Nieuw Amsterdam. In addition, Alex works as researcher, editor and writer on various exhibitions and documentaries on WWII.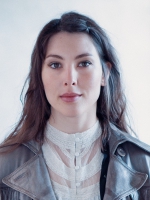 Manuela Bastian - director of Where to, Miss?
Manuela Bastian was born in 1987 in Munich. In 2009-11, she studied Art at the Akademie der Bildenden Künste in Munich, and prior to that completed a six month internship at the documentary film production company Filmkraft. In 2011, her travel to India resulted in documentary film Pink Struggle. Since 2012, Manuela Bastian studies documentary at Filmakademie Baden Württemberg.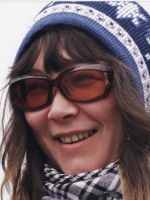 Eva V. Belova - director of The Land Where Mammoths Slumber
was born in Salekhard, Russia. She studied at the Gerasimov Institute of Cinematography (VGIK) directing department between 1996 and 2003. She is a participant and award-winner of international festivals and a member of the Russian Film Directors' Guild.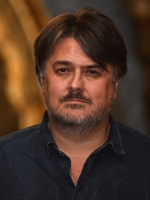 Csaba Bereczki - director of Soul Exodus
Csaba Bereczki was born in 1966 in Nagyvárad, Transilvania, Romania. Graduated from the Academy of Drama and Film, Budapest as a film director, worked in France from 1994 with Jean-Paul Rappeneau and Tony Gatlif among others. Fools' Song was his first feature film co-written by Suzanne Schiffman, Francois Truffaut's long time co-writer.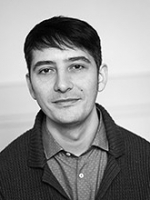 Roman Bondarchuk - director of Ukrainian Sheriffs
Roman Bondarchuk graduated from the Kyiv state University of Theatre, Cinema and TV. His teacher was Yuriy Illenko – one of the founders of Ukrainian Poetic Cinema school. Roman has created a number of short films, documentaries and music videos, wrote novels, and organized contemporary art exhibitions. As director he collaborated with MDR, ZDF, Arte and other TV channels. Roman works as art-director and member of Selection Committee of International Human Rights documentary film festival Doucdays UA.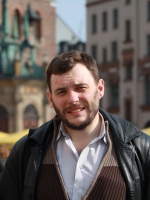 (ur. 1968), scientist, specialist of film studies, an author of documentary movies. He works in University of Occupational Safety Management in Katowice, is a Head of Culture Studies Department. Professionally he is interested in propaganda and persuasion in media, as well as organization of film archives. An author of dozens articles and some monographs: More beautiful than live. The Polish Newsreel 1944-1994; Franz Waxman. An Oscar Winner from Königshütte. Very lately he published: The Polish Newsreel. Peeping at PRL (Olszanica/Warszawa 2016).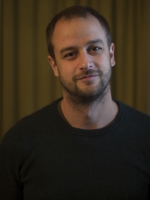 Adorján Czakó - director of Balu
Adorján Czakó got his MA degree in 2016 as a Motion Picture Artist at Budapest Metropolitan University. His diploma film was Balu, a short documentary he directed. Prior to the university he worked as an editor for various television programmes.
Linda Dombrovszky - director of Once upon a time there were two ballerinas
Linda Dombrovszky studied at the Academy of Film and Drama in Budapest, and at the Centro Sperimentale di Cinematografia in Rome where she graduated in 2013 as a film-and television director. Her films main characters are always the same: young prodigal sons, who are on their way leaving their father's house, and old people, who are on their way to arrive back there. Her films attended and received awards at several festivals: in Drama, Uppsala, Sao Paolo, Baku, Lagow, Prague, Shanghai, Lyon, Singapore, Cracow, Toronto, in Budapest at Friss Hús, BIDF, Ars Sacra, IFF of Fine Arts, Hungarian Filmweek, Golden Eye Filmfestival.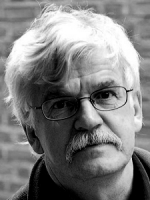 (born 1945 on the island of Smögen in Sweden) is writer, poet, essayist, translator and professor em. in Creative Writing at The Faculty of Fine, Applied and Performing Arts at the University of Gothenburg. His poetry book Lomonosovryggen, about an expedition to the North Pole with the icebreaker "Oden", was published in 2009, and has been translated into German and Hungarian.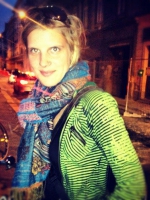 Sára Haragonics - director of Coming Face to Face and jury member
Sára has freshly graduated at the University of Theatre and Film Arts, Budapest with an MA in documentary filmmaking. She received her BA in Media Production in the United Kingdom. For the last eight years she has been working as a director and editor of short films and documentaries. Many of her work has been selected at festivals (CEU20, The Station, Laura Lackey, Once upon a time in Hungary), or won prices (Culture face, Dialektus Film Festival 2004). In 2013 she co-directed a TV documentary series for the European documentary channel, Spektrum.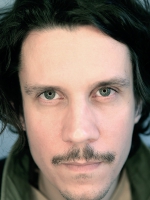 Balázs Horváth - director of Days on Designers
Balázs (b. 1977) is a documentary director and cinematographer who earns his living as a journalist and reporter. He's recurring subjects are victims of segregation in a metropolis, outsiders in extreme life situations, migration, members of the Hungarian gypsy society, eco villages, and green communities. His previous works are still circulating at festivals, and are not just often broadcasted by thematical TV channels, but also reach popularity online. Days on Designers is his 1st feature length documentary.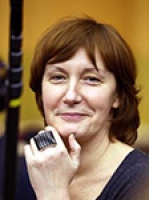 Marianna Kaat - director of Pit no. 8 and jury member
She (b. 1957) was born and lives in Tallin. She had her PhD at the St.Petersburg State Theatre Arts Academy in Russia in 1986. Until 1991 she worked as a script editor, developer and a director for several documentaries and feature films produced by Eesti Telefilm (Estonia). During the same time she made her first documentaries as scriptwriter and director Not Only Offshore and In Your Own Words. Both films were in the official selections in the festivals in Bornholm. Marseille, Florence, Madrid, St.Petersburg, and other. From 1995 to 1999 she was the acquisition manager for Estonian National Television. In 1998 she founded her own production company Baltic Film Production and since then has produced and directed documentary films and series for various TV channels.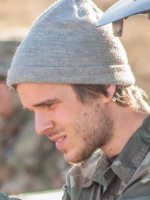 Christian Kermer - art director of A German Life
Studies of Information Design in Graz focusing on moving images. He gained invaluable experience at the renowned Motion Design Studio shotshotshot in Graz. Further studies of MultiMediaArt specializing in film culminated in a Masters degree graduation at FH Salzburg 2014. He quickly established a remarkable reputation as freelance cutter and DOP, working for well established Film Production Companies and popular TV programmes. Since 2014 Christian is as DOP and editor member of the Blackbox-Collective.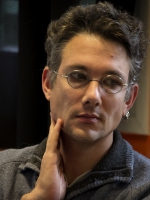 Dávid Kresalek - co-director of Checkered Revolution
Dávid has been working with films since 1997, first as a screenwriter and since 2000 as a director. He has worked on many documentary films and TV-series as a director, editor and in some movies as a photographer. His movie, Hackni received a special award at 39th Hungarian Film Week, also won the jury's special award at the Dialect Festival in 2008, and the Investigative Category's award on the Filmdoc5 Festival. He has been the co-leader of the film and media vocational training group with Dóra Soponyai at the Green Rooster Secondary School. He is the chief editor of introblog.hu.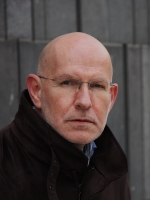 Christian Krönes - co-director of A German Life
In 1985, Christian joined the Austrian Television and directed a variety of TV programs. In 1990, he started working for German broadcasting companies and set up a media agency in Vienna. In 2006, Christian formed Blackbox Film and is engaged as managing director and producer.
Markus Lenz - director of Ruina
Markus Lenz studied cultural and communication sciences in Leipzig an Palermo. Degree in Master of Arts in 2007.
Between 2010 and 2013 he continues postgraduate studies at Cologne's Academy of Media Arts and Universidad Nacional de Colombia in Bogotá specializing in documentary cinema. North Rhine-Westphalia'sMinistery of Culture awards him in 2015 with the young artists award for his films. He is currently working on his debut feature documentary shot in Colombia.
Scott MacKenzie - co-curator of Arctic Rights and Wrongs section
Scott teaches Film and Media at Queen's University, Canada. His books on the Arctic include: Films on Ice: Cinemas of the Arctic (2015); Arctic Environmental Modernities: From Age of Polar Exploration to the Era of the Anthropocene (w/ Lill-Ann Körber and Anna Westerståhl Stenport, Palgrave Macmillan, 2016); and Arctic Cinemas and the Documentary Ethos (w/ Lilya Kaganovsky and Anna Westerståhl Stenport, forthcoming, Indiana University Press), and he has co-curated Arctic screenings in Canada, the USA, and Europe.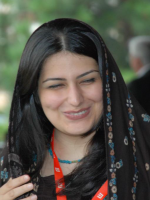 Rokhsareh Ghaem Maghami - director of Sonita
Acclaimed Iranian filmmaker and two times Sundance winner, Rokhsareh Ghaemmaghami studied filmmaking (BA) and animation (MA) in Tehran Art University. Her research on animated documentary resulted in writing a book, named: Animated Documentary, a New Way to Express, which was awarded as the best Persian book on film in 2010 by the Iranian House of Cinema. She has made 6 documentaries and won more than 50 international awards. Her main focus in her documentaries is the liberating power of art, outsider artists in Iran, specially women.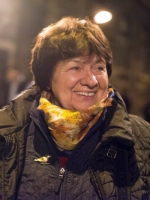 Márta Mészáros - director of My Mother's Letters to Stalin
Márta Mészáros was born in 1934 in Budapest. Between 1935 and 1946 she lived in the Soviet Union. Her father, László Mészáros, a sculptor, who emigrated there, fell victim to Stalin's cleansing. After graduating from the Union State Film School in Moscow in 1956, she made documentary films in the Bucharest Alexandru Sahia Studio until 1958, and then worked for the Hungarian Film Production Company until 1968 as a short-film director.
She has been making feature films since 1968. Her Diary-series are autobiographically inspired, the Diary for my Children was banned for two years. Since 1992 she has been managing director of the Nagy Imre Association.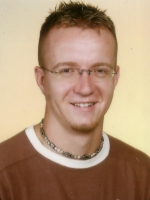 Norbert Molvay - director of If God Almighty Does Not Help
Norbert Molvay was born and raised in Pécs, Hungary, and spent time in the US and in Germany on various international student exchange programmes. Before embarking on his studies at the University of Theatre and Film Arts Budapest, Norbert completed some minor film courses in directing and screenwriting, graduated from Law school and obtained an MBA degree. He also works on various documentary and fiction film projects as screenwriter and director.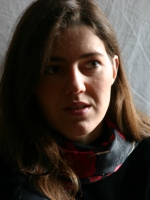 Zsuzsa Pálffy - director of Dancing for Life
Zsuzsa Pálffy was born in Budapest in 1972, graduated from high school at the Miklós Radnóti ELTE Training School, and after that worked as an assistant actress in The Csiky Gergely Theatre in Kaposvár, participated in the creation of several performances (1991-2005). She attended the Communication Faculty of the University of Szeged specialized in journalism from 2002 and graduated in 2007. Since 2005 she is a staff member of the Hungarian News Agency (MTI). Currently she is the staff member of the Media Services and Support Trust Fund (MTVA) and is studying at the BA department of the University of Theatre and Film Arts in Budapest to become a television programme maker. She has participated in the creation of several films. The Dance of Survival is her first own film.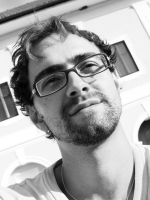 Botond Püsök - director of Angela
Botond Püsök studied photography and film and graduated as film director in Cluj. He is the founder and active member of SpotFilm Production Company.
Zosya Rodkevich - director of My Friend Boris Nemtsov
Zosya Rodkevich was born in 1990 in Moscow. She graduated from documentary film and theatre workshop of Marina Razbezhkina. Participated at the project Term by directors Pivovarov, Kostomarov, and Rastorguyev (2014) and in Elena Khoreva's film Kiev/Moscow (2015). My Friend Boris Nemtsov is her feature debut.
Roland Schrotthofer – co-director of A German Life
His studies included Theater-, Film- and Media Studies, Psychology and Business Management at the University in Vienna. His short film Grenzgänger has received the ORF Shorts on Screen Award. As producer and author Roland is a member of the Blackbox- Collective since 2011.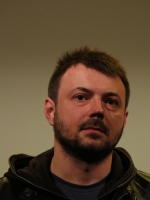 Denis Shabaev - director of Not My Job
Denis Shabaev studied film directing at Gerasimov Institute of Cinematography (VGIK) and at Marina Razbezhkina and Mikhail Ugarov School of Documentary Film and Theatre. During his studies he gained experience in film production.
Dóra Soponyai - co-director of Checkered Revolution
Dóra has been the co-leader of the film and media class in the Green Rooster Secondary School since 2010 where they provide education for those children, who have been expelled or found unfitting in other, regular establishments. Together with Dávid Kresalek she has started a video blog, introblog.hu in 2014 in which she has been working as an editor, reporter and cameraman. Checkered revolution is her first full length film with Dávid Kresalek.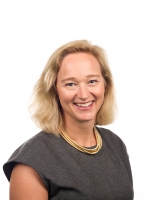 Anna Westerståhl Stenport - co-curator of the Arctic Rights and Wrongs section
Anna is Chair and Professor of the School of Modern Languages at Georgia Tech. She has written extensively about Arctic and Nordic cinemas in numerous publications, and her co-edited books include Films on Ice: Cinemas of Climate Change; Arctic Environmental Modernities: From the Age of Polar Exploration to the Era of the Anthropocene; and Arctic Cinemas and the Documentary Ethos. She has also co-curated a number of Arctic cinema screenings in Europe and North America.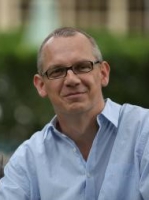 Koen Suidgeest - director of Karla's Arrival and jury member
Koen (Amsterdam, 1967) is a documentary director, writer and photographer. A 1995 honors graduate of the Film Department of the University of the Creative Arts in England, Koen started his career as a cinematographer working on commercial campaigns, theatrical features, corporate projects and documentary. From 2002 he dedicates his time to directing documentary film combined with some photography work. With his documentary Casting (2006) he became the first Dutch filmmaker to be nominated for a Spanish Academy Award (Goya). His multiple award-winning Karla's Arrival (2011) was selected for more than 40 film festivals and won him widespread international recognition. Koen teaches documentary at a variety of universities, is a sought-after tutor for international writing and pitching workshops.
István Gábor Takács - director of A Day in the Life
István Gábor Takács is a human rights activist, videographer. As the video advocacy program director of the Hungarian Civil Liberties Union, he has been producing videos for eight years to protect the rights of vulnerable groups. He worked with his colleagues on more then 700 online videos. He is the cameraman, director or co-director and editor of longer documentaries, such as "Without Rights" (2009), "Without a Chance" (2014), "Room in the 8th District" (2014) and "The Invisible" (2011). His works have been awarded first prize multiple times at the Kreatív Webvideo Awards, and he and his colleagues received the Hégető Honorka Award in 2013. At present he works at the Rights Reporter Foundation, where besides producing videos, he is training activists in video advocacy.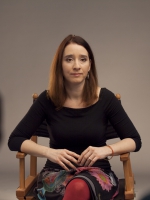 Klára Trencsényi - director of Train to Adulthood
Klára Trencsényi is freelance director and cinematographer committed to creative and social documentaries. She graduated from the Hungarian Film Academy in Budapest as Director of Photography in 2005. So has worked in many international productions as cinematographer with Dutch, American and Hungarian directors and was the D.O.P. for IDFA awarded The Angelmakers (directed by Astrid Bussink, 2005).
Florian Weigensamer - co-director of A German Life
Florian studied Political Science and Communication Science at the University of Vienna and gained journalistic experience with Profil. In 1995, he joined Vienna News International. Together with Christian Krönes, he produced and directed political and social reports and documentaries from Mid- and Eastern Europe and Asia for Arte. He is a founding member of the Blackbox-Collective which was established in 2006.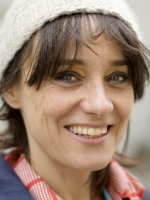 Lidija Zelovic - director of My Own Private War
Lidija Zelović studied Film & TV Science at the University of Amsterdam. She is producer, director, and a script advisor to the Dutch Media Fonds and POLDOX, University of Amsterdam. She heads her own production company Zelović Productions.