International Competition
Distribution info:
Cinephil Shoshi Korman shoshi@cinephil.com
Awards:
Sundance 2021 World Cinema Documentary Special Jury Award: Vérité Filmmaking
Zimbabwe is at a crossroads; in the first election since the removal of Robert Mugabe, the new opposition leader, Nelson Chamisa is challenging the dictator's corrupt legacy, and his successor, Emmerson 'the crocodile' Mnangagwa. The election will be the ultimate test for both sides — how they interpret the principles of democracy, if they can inspire trust among the citizens, not succumb to violence, and foster faith in institutions. All of this will set the course for the future for the country. President is a riveting and epic reminder that, while specifics may differ, the fight for democracy is of universal relevance.
Ask your question from the Director!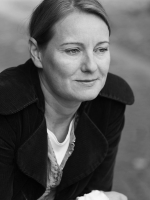 Camilla Nielsson was a Fulbright Scholar at Tisch School of the Arts, New York University (NYU), and in the Dept. of Anthropology (NYU), where she studied documentary filmmaking and visual anthropology from 1997–2000. She directed the documentary short trilogy Good Morning Afghanistan (2003), Durga (2004), and The Children of Darfur (2005), about children's rights, and Mumbai Disconnected (2009), in the Cities on Speed series. She collaborated with Israeli video artist Yael Bartana on the trilogy We Will Be Strong in Our Weakness (Berlinale 2011, Venice Biennale 2011), and Demonstrators (2011), for the exhibition Re:Constructed Landscapes. Nielsson's first feature documentary Democrats (2014), screened at more than 80 film festivals, and won 20 awards and nominations, including Best Documentary at Tribeca Film Festival 2015, and Best Documentary at Nordic Panorama 2015.
Selected filmography:
2014 - Democrats
2011 - We Will Be Strong In Our Weaknesses