Student & Debut Competition
Producer:
Véronique Vergari
Agnès Boutruche
Distribution info:
Framevox Nora Babel nora@framevox.com
Muna is twenty-five years old. Her repressed memories are resurfacing bit by bit, in flashes, nightmares, and feelings that give rise to an immense pain. Muna realizes that she has suffered sexual violence and begins a perilous journey to rebuild herself, accept her new memories and bring her story to justice.
Ask your question from the Director!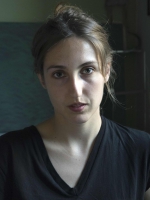 Juliette Menthonnex was born in 1994. In 2018, following the completion of her short film Anywhere, she graduated from ECAL (L'école d'Art de Lausanne) with a BA in film. She is currently studying at the Docnomads documentary directing program.