Opening Ceremony
The festival is opened by Gergely Péterfy, writer.
Opening Film / November 10, 19:00 / Toldi Mozi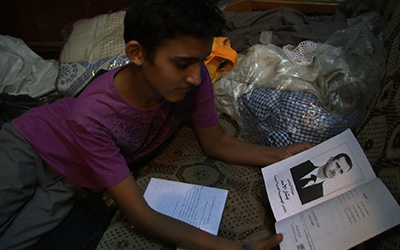 A Syrian Love Story
Sean McAllister / UK / 2015 / 76 min
Filmed over 5 years, the film charts an incredible journey of Raghda's and Amer's hopes, dreams and despair: for the revolution, homeland and each other. Fest's Grand Jury Award, Sheffield Doc, 2015
Guest: Sean McAllister director
Closing Film / November 15, 18:00 / Toldi Mozi
How to Change the World
Jerry Rothwell / UK & Canada / 2015 / 110min
In 1971, a group of friends sailed a boat into a nuclear test zone. Using unique 16mm footage, this film presents the extraordinary story of the pioneers who founded Greenpeace and defined the modern Green movement.