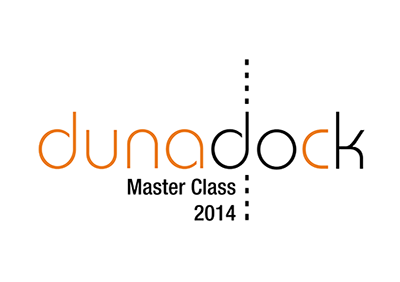 DunaDOCK is a Hungarian documentary initiative established recently by a group of filmmakers and producers. The goal is to connect Hungarian filmmakers and audiences with the international documentary film industry. The masterclass series will provide an opportunity to discuss questions of project development, script writing, and filmmaking process, and will address both creative and financing aspects of filmmaking.
Schedule:
November 14, Friday, Toldi Cinema, 5-8pm
PETER KEREKES MASTERCLASS
In English with Hungarian synchron translation
Velvet Terrorists / Zamatoví teroristi
Ivan Ostrochovsky, Pavol Pekarčík, Peter Kerekes | Slovakia & Czech Republic & Croatia | 2013 | 89 min | Slovak & Czech
Three men are the heroes of this unusual film. All of them attempted and conducted acts of armed resistance against the authorities in socialist Czechoslovakia of the 1980's. All of them were sentenced for terrorist activities although they did not kill or injure anybody. These men re-enact their former deeds in the film, while revealing what their lives are like today. With irony and reflection, the film tells the story of people caught between totalitarianism and rebellion.
Peter Kerekes (born in 1973 in Košice, Slovakia) studied film directing at the Academy of Performing Arts in Bratislava in 1991 – 1998 where he currently teaches. Together with director Dušan Hanák, he founded the atelier of fiction and documentary film and went on directing and producing numerous documentaries addressing the images of the past and their relationship with the present, with a special focus on Central and Eastern Europe. His feature-length documentary Ako sa varia dejiny/ Cooking History was awarded at numerous international festivals (Hot Docs, Leipzig) and nominated for the prestigious European Award Arte 2009. His latest co-directed film Velvet Terrorists (2013) tackles the history and memory of late socialism in Czech Republic.
Filmography
Morytats and Legends of Ladomira (1998) / 66 Seasons (2003) / Across the Border: Five Views from Neighbours (episode Helpers) (2004) / Cooking History (2009) / Velvet Terrorists (with Pavol Pekarčík and Ivan Ostrochovský, 2013)
November 15, Saturday, Toldi Cinema 5.30-8.30pm
PETRA LATASTER CZISCH & PETER LATASTER MASTERCLASS
In English with Hungarian synchron translation
Not Without You / Niet Zonder Jou
Petra Lataster Czisch & Peter Lataster | the Netherlands | 2010 | 84 min | Dutch
Not Without You is an intimate portrait of elderly couple, Ger Lataster and Hermine van Hall, filmed by their son and daughter-in-law. The documentary depicts the last year that photographer Hermine and painter Ger lived together after 65 years of marriage. Ger tries to keep on painting, but his muse Hermine slowly loses track of things. The moment of farewell draws inevitably closer. After Hermine's death, returning to paint becomes for Ger a matter of survival. An ode to love and to the power of art.
Writer/director Petra Lataster-Czisch (1954, Dessau) and cameraman Peter Lataster (1955, Amsterdam) have formed a filming partnership since 1989. They both attended the HFF film school in Potsdam-Babelsberg, East Germany. Since 1990 they have worked together as film directors in Amsterdam. They have made several award winning feature documentaries, shorts and dance films. In 2012 the IDFA festival honoured Petra and Peter with a retrospective and the Dutch Institute of Sound and Vision released a DVD box with their collected works.
Select Filmography
Awake in a bad dream (2013) / WE (2012) / Jerome Jerome (2011) / Not Without You (2010) / If We Knew (2007) / I like to touch everything (2006) / This will never go away (2005) / Dance film Birth-Day, NDT III (2004) / Dreamland GDR (2003) / Fragile Happiness (2001) / River of time (1999) / Call it Sleep (1996) / Tales of a River (1994) / The Enchantment (1991)
November 16, Sunday, KINO Cinema, 2-3.30pm
The Fallen
Hungary | András Monory Mész |1985 | 91 min | Hungarian with English subtitles
The documentary was shot in the prison for juvenile delinquents in Hungary. It does not aim at judging whether the perpetrators were convicted rightly or not but, given the burden they carry, how they can reintegrate into society after they are released.
November 16, Sunday, KINO Cinema, 5-8pm
MARCELL GERŐ and SÁRA LÁSZLÓ MASTERCLASS
In Hungarian with English synchron translation
Cain's Children / Káin gyermekei
Marcell Gerő | France & Hungary | 2014 | 104 min | Hungarian
The film explores the long term effects of youth incarceration with this followup to the Hungarian documentary Bebukottak (The Fallen, 1985) by András Monory Mész. Bebukottak scrutinized the conditions experienced by six teenagers after a one-time mistake lands them in one of Hungary's harshest prisons. The filmmaker selects three of the original characters for his documentary: a man with a large family who seems so placid that it would be plausible to think he was convicted wrongly; a troubled vagabond who reveals his fragile nature between bouts of volatility; and a disturbed yet terrifyingly rational man who philosophizes humanity. Every criminal is different while the judicial system is the same.
Marcell Gerő graduated from the University of Film and Theatre Arts in Budapest as a director in the class of János Szász. His diploma project Kócos (Shock) gained multiple awards worldwide. In 2007, he co-founded Campfilm, together with Sára László and Tamás Dobos. Cain's Children is his first feature-length film.
Campfilm Production was established in 2007 by Sára László, Marcell Gerő and Tamás Dobos. During the six years of the company's existence it mainly produced documentaries with various national and international partners (HBO Europe, Duna Television, European Integration Fund, ARTE France, Radio Television Suisse, Jba Production Paris, Novak Prod Brussels etc). The films completed have participated at both national and international festivals, such as the 45th Directors' Fortnight in Cannes, the 43rd International Film Festival Rotterdam or the 62nd San Sebastian International Film Festival.
The program is supported by HBO and the Hungarian National Film Fund.