Bio:
Matt Sarnecki is a journalist, producer, and film director at the Organized Crime and Corruption Reporting Project. He earned a BA in political science and history at Columbia University. He spent two years as a Peace Corps volunteer in Romania before moving to Prague, Czech Republic, where he held a Fulbright Teaching Assistantship at the Film and TV School of the Academy of Performing Arts. In 2011 he moved to San Francisco, and earned a master's degree in journalism at the University of California, Berkeley. Since 2013 he has lived in Bucharest, Romania. His documentary Killing Pavel, about the murder of investigative journalist Pavel Sheremet, won the Investigative Reporters and Editors Medal in 2017, and the DIG Award (Italy) in 2018.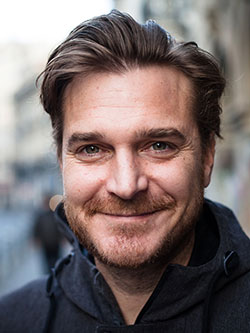 Film Reference:
The Killing of a Journalist
Event:
Burning Out: How to take care of your mental health as a documentary filmmaker?
The Killing of a Journalist