What happens when a Swedish CEO is put in charge of an old Lada factory deep inside of Russia? Can Cuba become a safe haven for the transgender community? What do people do when their world turns upside down? What challenges do people in Congo, the Philippines or Venezuela face? These are just some of the fascinating and profound questions raised by the nearly 1,000 creative documentaries that have been screened at the Verzió Film Festival over the past 18 years. For the past two years, these films have not only been screened in cinemas, but also on the festival's online platform, festival.verzio.org.
In addition to the online film festival experience, the newly updated Verziótheque aims to make these films available in the long term, with a constantly growing selection. As Enikő Gyureskó, the Chief Organizer of the Verzió Film Festival, added: "Each year we receive so many enquiries about where to watch or re-watch the films screened at Verzió. Ever since the COVID pandemic, we have been moving with confidence in the world of online film festivals, and the invaluable experience has been that the films have reached more people than ever before, not only in big cities, but in all parts of Hungary where residents could not attend in-person screenings due to geographical, social, health or other issues. Through our online platform, we have found a way to make previously-screened films available, and we plan to keep Verziótheque updated throughout the year in order to respond to viewer demand."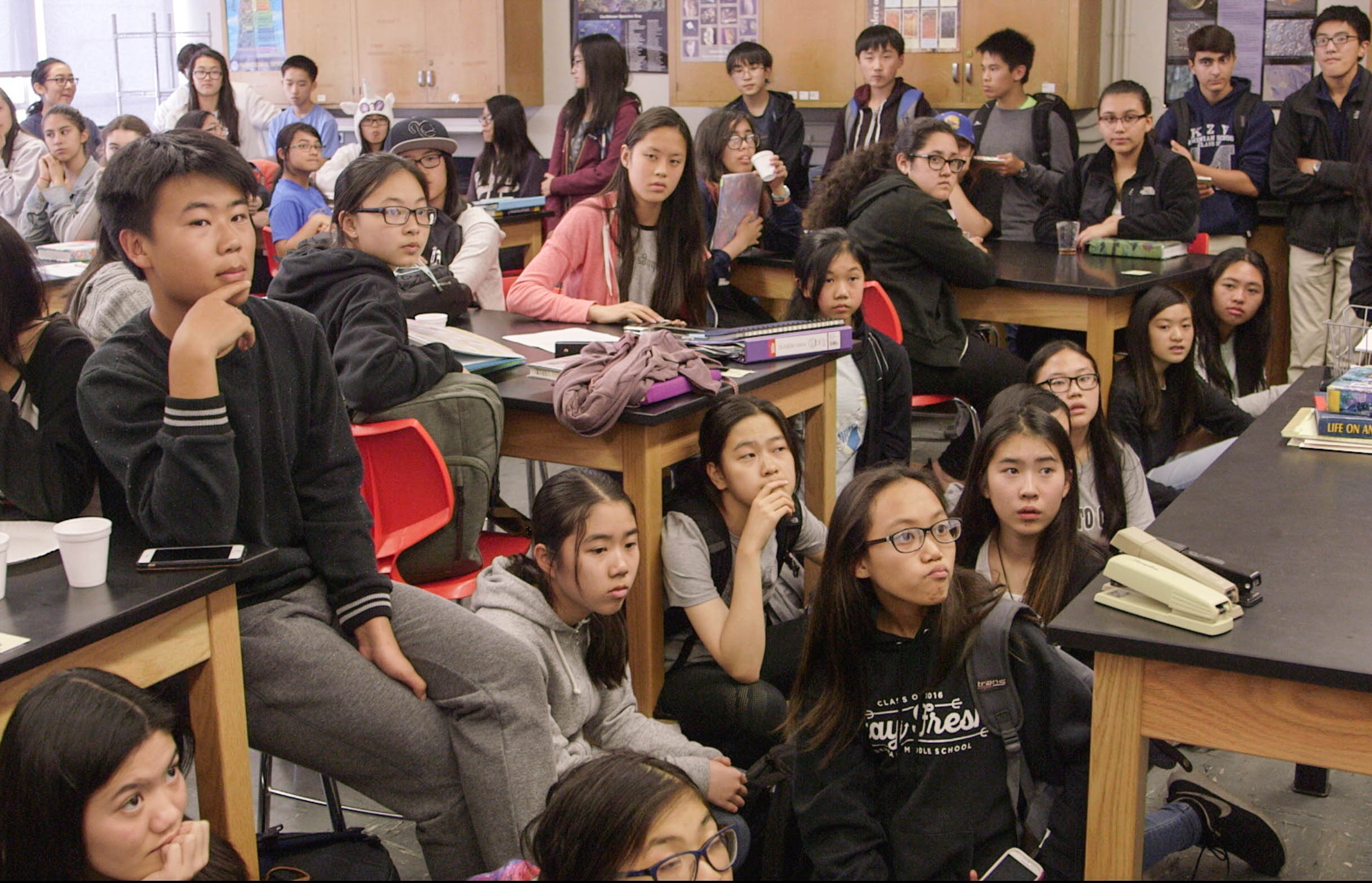 Try Harder! (2021)
Forty films are currently available on Verziótheque, many of which are award-winning Hungarian or international films. These include the highly acclaimed We Hold the Line (2020), where Maria Ressa and her co-journalists persist like sentries during the worst of Duterte's dictatorship in the Philippines. Viewers can travel across China on a motorbike with a father searching for his abducted son in The Man Who Was Looking for His Son (2020). They can walk through the Kutupalong refugee camp, the biggest refugee camp in the world, with a young Rohingya guide in Wandering, a Rohingya Story (2020), or listen while director Dieudo Hamadi reveals Congolese stories in Mama Colonel (2017) and Kinshasa Makambo (2018).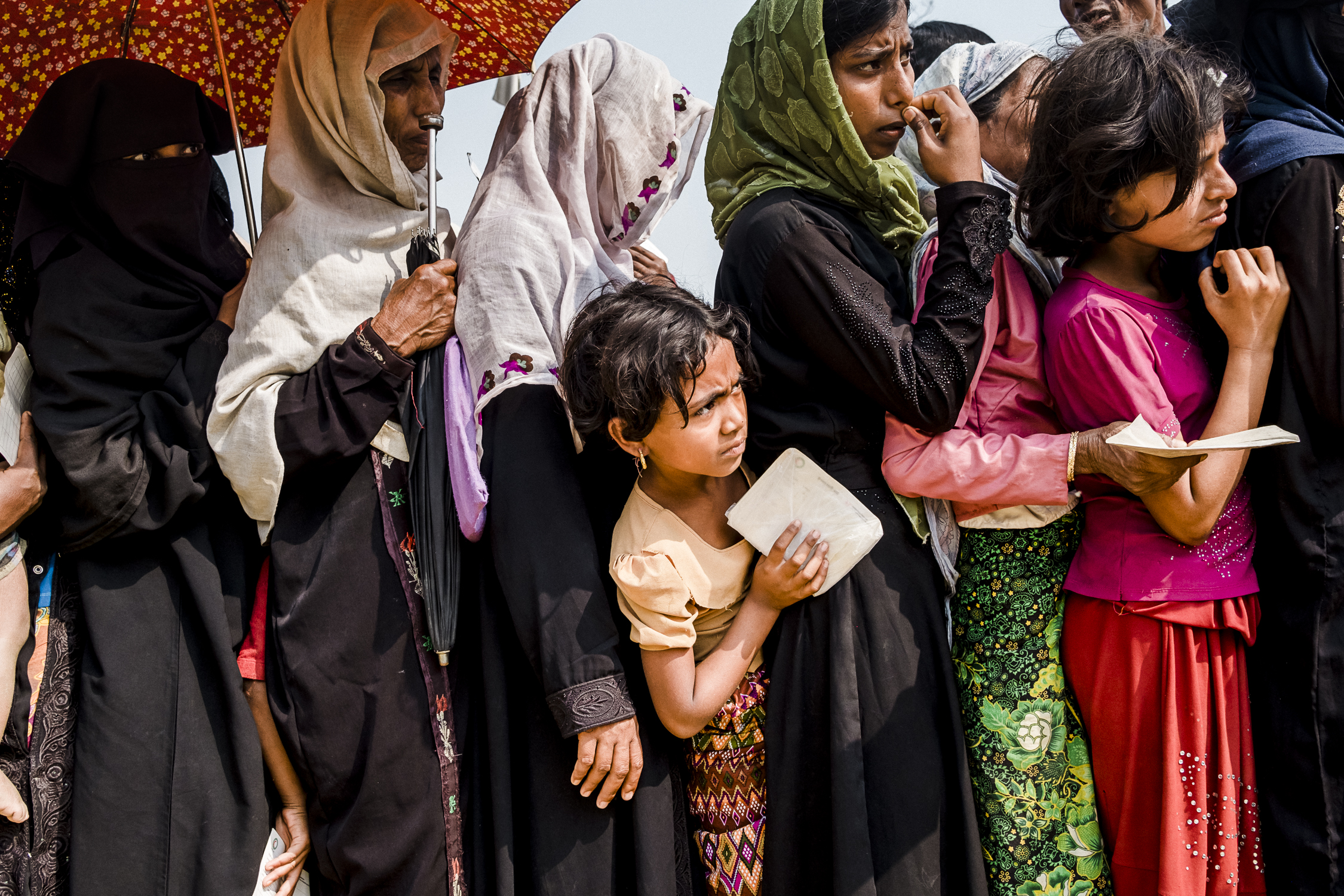 Wandering, A Rohingya Story (2020)
We catch a glimpse of health care systems in North and South America: It's All Good (2018) confronts the viewers with the serious consequences of shortages of medicine and doctors in Venezuela, while Not Going Quietly (2021) introduces Ady Barkan, diagnosed at 32 with a neurological disease, who continued to fight the injustices of the US healthcare system as his body deteriorated. The Americas are also represented in Try Harder! (2021), where high school students face the challenges and pitfalls of applying to their dream universities. Who is eventually accepted? In the Chilean film Night Shot (2019), a young filmmaker is haunted by memories of the night she was raped. The film asks, what is rape, really, and when exactly does it end? And Transit Havana (2016) shows how the Cuban state helps transgender people with therapy, hormones, surgery and a new identity.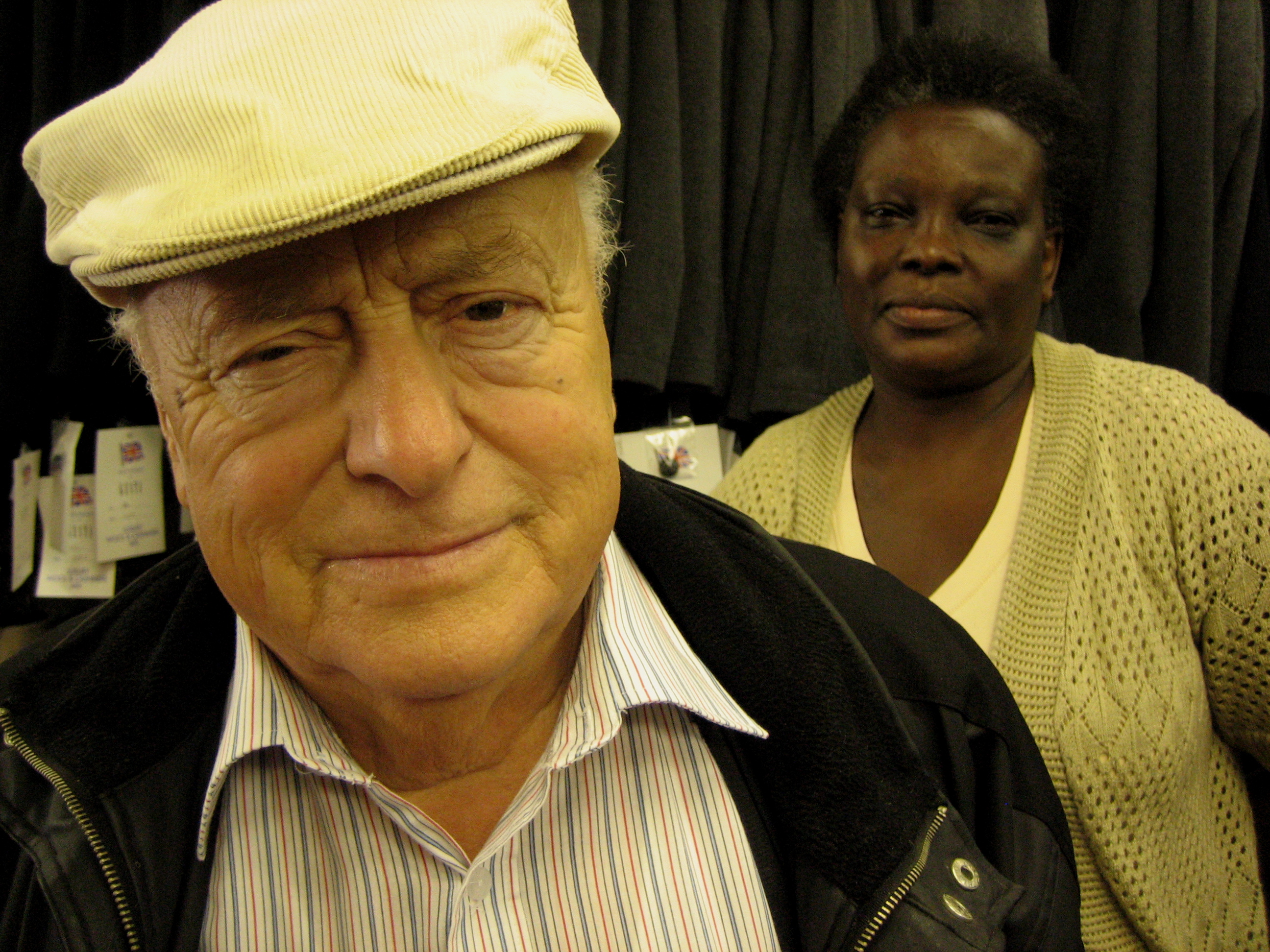 All White in Barking (2007)
Among the European films, All White in Barking (2007) raises evergreen issues and explores what happens when a xenophobic elderly couple is invited to have dinner with their immigrant neighbors. It is similar to Four Seasons in a Day (2021), which helps us understand the long and winding road to Brexit. The Russian Job (2017) explains the story of great plans and greater resistance to changes in Russia, told in beautifully crafted images. On screen again is the highly successful film The Trial (2017), starring Crimean-born Ukrainian filmmaker and Euromaidan activist Oleg Sentsov, who was arrested by the Russian security service in May 2014. The film reveals the political show trial and presents an absurd, frightening, Kafkaesque picture of a ruthless state machine.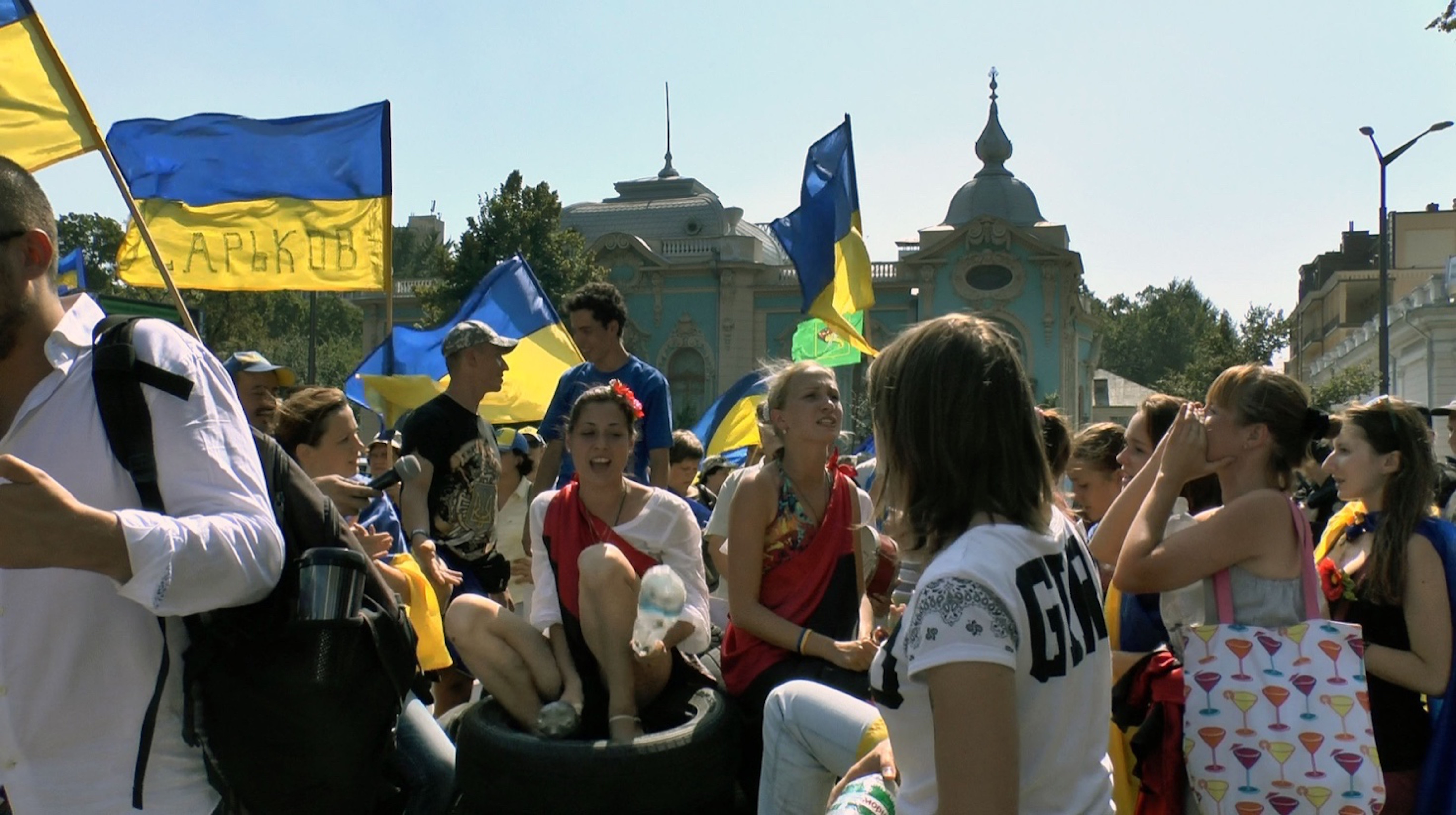 The Trial (2017)
Ukrainian documentary filmmakers are given special focus in Verziótheque, including Ukrainian Sheriffs (2015), in which we arrive in a Ukrainian village near Kherson, where there is no regular police force, only two men to keep the village safe. The catalogue contains two films by young filmmaker Alina Gorlova: No Obvious Signs (2017), a poignant look into the psychiatric treatment and harrowing memories of a major traumatized by the war in Donetsk; and the stunning imagery of This Rain Will Never Stop (2020), exploring the cycle of war and peace through a family fleeing war in Syria to end up in Ukraine — should the protagonist escape the war or help relieve suffering on site?
As environmental protection is one of the highest priorities in our time, documentaries related to the environment are also given special focus. The newly updated selection includes: Earth (2019), Wood (2020), The Good Life (2015), Arica (2020), Dear Future Children (2021), I am Greta (2020) and Complicit (2017).
The films are only available in Hungary, but are free of charge for high school and university students. Teachers can register via diak@verzio.org.
For more information about Verziótheque and details about the program: https://festival.verzio.org/
The next edition, the 19th Verzió International Human Rights Documentary Film Festival, will be held in November 2022.