Guests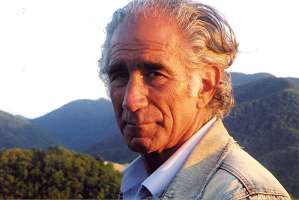 Peter Almond
Peter Almond has combined public service, policy studies, journalism, film writing and producing. In the 1970s and 1980s he produced a number of independent documentaries for TV and taught film writing at San Francisco State University and the San Francisco Film Foundation. He later served as Research Associate and Deputy Director of the Carnegie Council on Children, a national commission on children and families. He has produced a number of feature films including A Private Life (based on his own script); Raspad, a Russian-Ukrainian-U.S. co-production on the Chernobyl nuclear disaster; and The Photographer, from a story by Almond and director Jeremy Stein. He worked with Armyan Bernstein and Kevin Costner on projects at Beacon Pictures, including 13 Days (2001). He is developing several projects for film and television, including Kabul Beauty Academy; and is preparing the scenario from David Blight's upcoming biography on the life of Frederick Douglass to star Laurence Fishburne. He currently resides in New York City where his production company, Old Trace Road Productions is based.
• Virtual JKF (6 November, 1 pm, Toldi Cinema), producer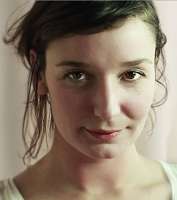 Sabine Lubbe Bakker
(1978) was born and raised in Antwerp, Belgium. She also lived in Indonesia, Brazil and Syria. She studied Political Sciences in Amsterdam where she started working with storytelling. She made three short films and Shout is her first feature length documentary. It was awarded 'best film' at the London International Documentary Film Festival.
• Shout (6 November, 8:15 pm, Toldi Cinema), co-director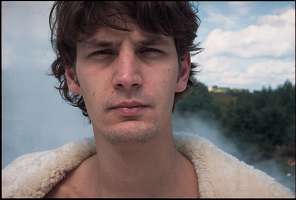 László Csáki
was born in 1977 in Mosonmagyaróvár. He has earned a degree at the Hungarian University of Arts and Design. He works as a film director and art designer. His shorts and documentaries have earned him several awards at various international festivals. He presently teaches at the Moholy-Nagy University of Art and Design (MOME).
• Tincity (3 November, 8:15 pm, Toldi Cinema), director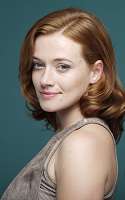 Eszter Cseke
was born in Kolozsvár. She has earned a degree at the University of Theater and Film, Budapest. She made her first film in Lebanon. During her studies she worked with András Takács S. on a Wim Wenders portrait film in Berlin and has worked with Sir Salman Rushdie as well. In 2009 she was awarded the Prima Junior prize. In the past year she has made several documentaries for the On the Spot series covering stories from the Gaza Strip to Burma. Her film Fata Morgana was selected for competition at several festivals and was awarded the first prize at the international Aristotle film workshop.
• Fata Morgana (4 November, 4 pm, Toldi Cinema), director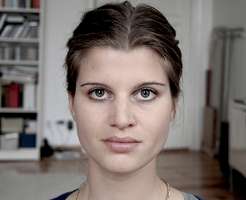 Juliane Großheim
was born in 1982 in Berlin, Germany. She studied art history, literature and musicology at the Freie Universität Berlin following which she studied photography at the New School for Photography, Berlin. In 2009, she earned a degree in film studies at the Academy of Media Arts in Cologne, graduating with The Children of the Commune. She lives and works as a director and screenwriter in Berlin.
• The Children of the Commune (5 November, 6 pm, Toldi Cinema), director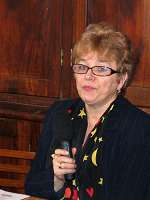 Natalia Kalantarova
Director of the Russian State Documentary Film and Photo Archive (RGAKFD).
Presents the retrospective "Across One Sixth of the World: Soviet Expedition Cinema of the 1920-30's" prepared in cooperation with RGAKFD. (November 3-7, Toldi Cinema)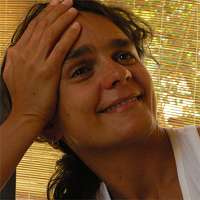 Anna Kis
was born in 1969. With an MA in humanities she worked as a freelance teacher, translator, and journalist. Later she earned a degree in directing and editing at the University of Theater and Film, Budapest. She co-directed Lanterna-Lighthouses on the Adriatic Sea, while her latest work, 3 Weddings, Zsuzsa and Mubarak, was awarded a special prize at the Hungarian Film Week in 2010.
• 3 Weddings, Zsuzsa & Mubarak (7 November, 6 pm, Toldi Cinema), director
Mai Iskander
Mai Iskander is a producer, director, and cinematographer based in New York. She graduated from New York University's Tisch School of the Arts with a BFA in film production and a BA in economics. Iskander started her career working as a camera assistant for the Academy Award-nominated cinematographer Miroslav Ondricek (Amadeus, Ragtime). As a cinematographer, she has worked on TV shows for A&E, PBS, and LOGO, and she has filmed numerous dramas and commercials. She worked with the legendary Albert Maysles on the documentary Profile of a Peacemaker, and recently returned from Chad, where she worked with Academy Award-nominee Edet Belzberg on the documentary Watchers of the Sky.
• Garbage Dreams, festival opening film (2 November, 7 pm, Toldi Cinema; 4 November, 8 pm, Toldi Cinema), director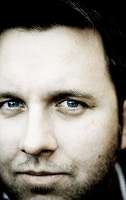 István Nagy
has earned a degree in visual and social anthropology at the University of Miskolc. In 2003 he was the founding member of the Ernő Kunt Visual Workshop. He has contributed to several films and documentaries as director, cinematographer, editor, and reporter. His films include Micro-techno (2003), Pounded in Vain– Portrait of Simon Serfőző (2006), Hard Lines (2009).
• Hard Lines (4 November, 8:15 pm, Toldi Cinema), director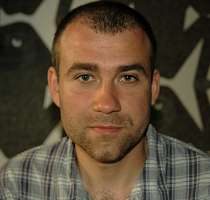 Oszkár Viktor Nagy
was born in 1980; studied film directing at the University of Theatre and Film in Budapest. He debuted in fiction and continued with the documentary Bernadett & Sanju, part of the 3 Weddings documentary series made with Anna Kis and Klára Trencsényi. His future projects include a fiction film about a negative career story in present day Budapest.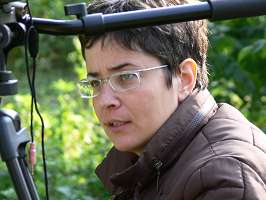 Mária Takács
has covered both intellectual and practical dimensions of audio-visual studies. For years now, she has been documenting the various activities of LGBT and green communities. She is a freelance video-reporter and director of various TV shows. She liked working on these films: A Chance with Klára Trencsényi, Village Romance with Kriszta Bódis, The Pink Skunk with Katrin Kremmler and Muszter, Hurdle Race with Gábor Péter Németh and Market Survey with Réka Papp.
• Secret Years (6 November, 4 pm, Toldi Cinema), director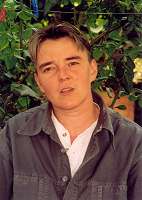 Artin Tóth
was born in Hajdúszoboszló in 1968. He has worked as a technician, cameraman and editor on various documentaries and other films. From 1991 he was the studio executive of the Pesty Black Box where he has co-directed numerous productions. In 1996 he founded his own studio and has since worked on a number of documentary, experimental and fiction films as well.
• Wounds Check Point – Jozef (7 November, 1:45 pm, Toldi Cinema), director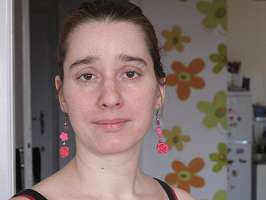 Klára Trencsényi
was born in 1975 in Budapest. She has been making documentaries since 2004: as a cinematographer she worked in The Angelmakers (2005), The Secret Years (2009), and directed several documentaries including A Chance (2007), 3 Weddings– Elena and Leo (2009), Birds Way (2009). She is committed to authorial documentary cinema, and organized the first Hungarian creative documentary workshop in 2010 in Budapest. She is presently working on two feature length creative documentaries as cinematographer and director.
• 3 Weddings, Elena & Leo (7 November, 6 pm, Toldi Cinema), director
Maria Weber
From 1997 until 2002 she studied Sculpture and Art Pedagogy at the Academy of Fine Arts in Vienna. From 2004 until 2007 she studied at ZeLIG, School for documentary, television and new media in Bolzano, Italy. In 2006 she did an internship at the production company Science Vision in Austria and at AMREF Italy in Kenya as camera and directing assistant. Now she is working as an independent filmmaker in Italy and Austria, specializing in participatory videos.
• Nairobi Love Story (4 November, 6 pm, Toldi Cinema), director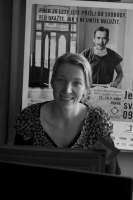 Helena Zajícová
graduated in Russian and East European Studies from Charles University in Prague. From 2000 till 2009 she worked for the One World International Human Rights Documentary Film Festival in Prague, for four years she was the Program Director of the festival. In 2009 she spent 8 months in the South Caucasus running the South Caucasus Documentary Film Festival "Nationality: Human." Helena works as a consultant for festivals and film institutions in Central and Eastern Europe as well as in the Caucasus region. Since April 2010 she has been working at the Prague Film Academy FAMU.
• Visual Laboratory (3-5 November, 1-3:30 pm, OSA Archivum), moderador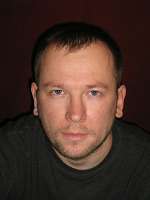 Ákos Zámborszki
was born in 1977 in Zenta. After graduation, he started to work in Szeged and Budapest creating various television programs, primarily in the areas of sciences, environmental protection and culture. Later he has also become an experienced director of public advertisements, image and short films. The Last Performance is his first documentary, which won a Hungarian Film Week prize in 2010.