International Panorama
Oblivion
Heddy Honigmann, Germany & The Netherlands, 2008, 93'
Waiters, bartenders, street acrobats, jugglers, and a shoe-shine boy who never dreams – an original look at Peru's past and a tour through its present. A film about poverty and poetry in a country plundered by the powerful in which the powerless resist being consigned to oblivion.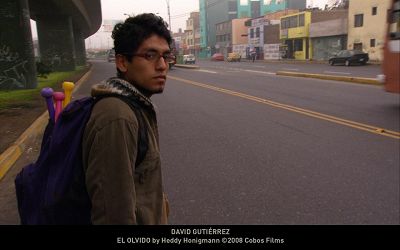 Oblivion is a film about waiters and bartenders in old Lima restaurants who are fighting a silent struggle against the decline of their lives and of their country. Survivors of the last forty years of the troubled history of Peru, they tell us what they did to survive the gigantic inflation, the corruption, the violence of Shining Path and that of the army in Peru. The documentary is framed by footage of repeated presidential promises made by Fujimori and Peréz, which are contrasted with the testimonies and experiences of the ordinary people in the country, as they strive to make enough for themselves and their families to get by. Sharp, tender, painful and funny stories are woven together in a documentary about pride and self-respect, love, politics, and society, crumbling in a world which is out of control.

producer: Carmen Cobos
editor: Danniel Danniel, Jessica De Koning
camera: Adri Schover
sound: Pior Van Dijk

production info:
Cobos Films BV
18 D Nicolaas Witsenkade
Amsterdam, 1017 The Netherlands
tel.: +31 20 320 33 68
info@cobosfilms.nl
www.cobosfilms.nl

selected filmography:
Forever, 2006 / Food for Love, 2004 / Dame la mano, 2003 / Good Husband, Dear Son, 2001 / Private, 2000 / Crazy, 1999 / 2 Minutes of Silence, Please, 1998 / The Underground Orchestra, 1997 / O Amor natural, 1996 / Metal and Melancholy, 1992 / Mind Shadows, 1987


The Fortress
Fernand Melgar, Switzerland, 2008, 100'
60 days surrounded by barbed wire and surveillance cameras with a hope for a better life in a Swiss detention center which is as much a hotel as it is a prison. Winner of Locarno's Golden Leopard for Filmmakers of the Present.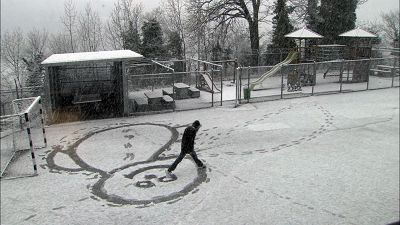 For the first time, a camera penetrates without restrictions into the universe of a reception center for asylum seekers in the Swiss town of Vallorbe. It takes a human gaze at an austere transit camp, where 200 men, women and children, torn between doubt and hope, await the state's decision on their future. With its barbed wire and non-stop surveillance cameras, the center is a trying place for those with an uncertain future. Only 1% of cases receive asylum status; the others are given either provisional admission or 24 hours to leave the country. Empathy and distrust punctuate the exchanges between the residents and the staff of the centre, who are in charge of applying the most restrictive asylum law in Europe. A Somali man with a tale of cannibalism is deemed unreliable, while a Colombian family's chilling account of murder appears far more genuine. The director never reveals who wins asylum and who doesn't, but he does create a space to question the tales told as well as the various factors that affect the process. A balanced and engrossing look at the problems facing both staff and applicants.

producer: Fernand Melgar
editor: Karine Sudan
camera: Camille Cottagnoud
sound: Marc Von Stürler

production info:
Association Climage
8 Maupas
Lausanne, 1004 Switzerland
tel.: +41 21 648 35 61
fax: +41 21 646 27 87
climage@climage.ch
www.climage.ch

selected filmography:
Invisible Limits, 2006 / Exit: The Right to Die, 2005 / The Valley of Youth, 2005 / "J", 2003 / Storm in a C-Cup, 2002 / First Day Collection, 2000 / Induction Class, 1998 / Family Album, 1993


Happy Ever After Land
Goran Dević, Croatia, 2008, 50'
Two memorial trips: to Tito's birth village and to the place of military surrender in WWII. Two visions of the past, two visions of the future in today's Croatia.
Two Croatian groups are taking off for memorial sessions in two different directions. The first group boards a bus in Rijeka for a ride to the village of Kumrovec; its passengers are going to commemorate Tito's birthday and the happy memories of socialist times by visiting his birth house. The second group takes a bus from Zadar to Bleiburg, the place of surrender of the army forces of the Independent State of Croatia, created during WWII under the leadership of ustasha Ante Pavelić. It is today constructed by the subculture nostalgic about Pavelić's ustasha regime, as a memorial site of militant nationalism. The director follows both journeys from departure to their final destinations. The travelers from both groups are not going on mere recreational or entertaining trips, rather, both groups undertake a time-travel, driven by nostalgia for "good old days" which they imagine radically differently. The sharp contrast brings out an image of a polarized society, where the past haunts the present.

producer: Vanja Jambrović
editor: Vanja Siruček
camera: Almir Fakić, Jure Černec, Mario Oljača, Tamara Cesarec
sound: Hrvoje Grill, Zoran Rački
music: Jura Ferina, Pavle Miholjević

production info:
Petnaesta umjetnost
14 Domagojeva
Zagreb, 10000 Croatia
tel.: +385 91 5080 756
gdevic@inet.hr

selected filmography:
The Blacks, 2009 / Three, 2008 / Park Under Construction, 2008 / It Will Be All Right', 2007 / I Have Nothing Nice to Say to You, 2006 / Have I sSrewed myself?, 2004 / Imported Crows, 2004 / Knin, 2004

Addicted to Plastic
Ian Connacher, Canada, 2008, 85'
More than a century after its launching, it is impossible to imagine our life without plastic. But most of the plastic made in the past century is still stored somewhere on earth. Cheap, ever-present, and convenient – is it a blessing or a curse?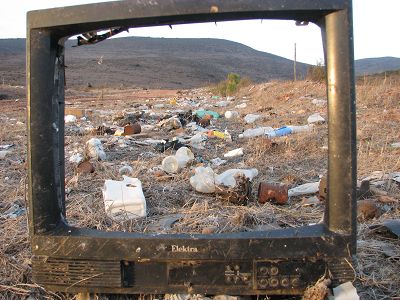 When it was launched, plastic was a miracle, the undisputed material of the future. Wood, stone and cloth were all finite, so a new, cheap and easy-to-handle material was needed to manufacture goods. More than a century later, it would be impossible to imagine our society without plastic. The miraculous material isn't only the raw material for goods and packaging, but also for art. On a trip that spanned three years and five continents, Ian Connacher investigated the impact of so much plastic. After all, the material has a major drawback, as it isn't biodegradable and doesn't get recycled in most countries. This means that the majority of the plastic made in the past century is still stored somewhere on earth. Connacher reveals that traces of the material are even to be found in the stomachs of marine animals, which means that plastic ends up in the food chain. We also learn that plastic might not be as harmless as people originally thought. But there is hope, as a number of companies are putting a completely biodegradable plastic on the market. Nevertheless, the traditional plastic industry is powerful and won't give up its position without a fight.

producer: Ian Connacher
editor: Kevin Rollins, Gad Reichman, Martyn Iannece
camera: Ian Connacher, Gad Reichman
music: Oliver Johnson

production info:
Cryptic Moth Productions Inc.
38 Avenue Road #1700
Toronto, ON, M5R 2G2 CANADA
www.crypticmoth.com


Crude
Joe Berlinger, USA, 2009, 104'
18 billion gallons of toxic oil waste in the Ecuadoran Amazon, cancer rates, poisoned water – is there enough proof to hold Chevron-Texaco, one of the world's largest oil producers, accountable for the plight of five indigenous Ecuadorian tribes? A sprawling legal thriller about Big Oil and little people as seen from both sides.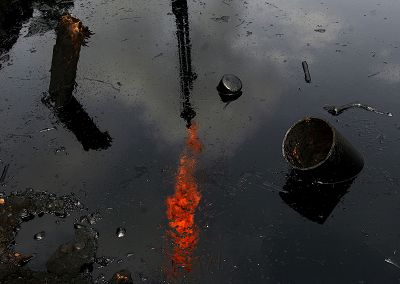 Can 30,000 plaintiffs from five Indigenous Ecuadoran tribes expect justice from Chevron, one of the world's largest oil producers? Who is responsible for the unconscionable dumping of 18 billion gallons of toxic oil waste in the Ecuadoran Amazon, poisoning the most biodiverse place on the planet? In a sophisticated take on the classic David and Goliath story, Berlinger took three years to craft a cinema vérité portrait centering on the charismatic lawyers in the U.S. and Ecuador who have doggedly pursued the case against all of the forces a corporation can bring into courts of law. The film makes a genuine effort to show the case from all sides: from the scientists and lawyers employed by Chevron, to Ecuadoran judges, to celebrity activists and humanitarian organizers, to the role of the media, to the dramatic intervention of Rafael Correa himself, the first Ecuadoran president to sympathize with the Indigenous point of view. In a tale that spans the globe, Crude looks beyond compassion for the disenfranchised and the corruption of those in power to ask how justice itself is being defined in the twenty-first century.

producer: Joe Berlinger
editor: Alyse Ardell Spiegel
camera: Juan Diego Perez
sound: Edward L. O'Conner, Leon Felipe Troya

production info:
radical media
Michael Bonfiglio
435 Hudson Street, 6th floor
New York, 10014 NY, USA
tel.: 00 1 212.462.1500
bonfiglio@radicalmedia.com
www.radicalmedia.com

selected filmography:
Metallica: Some Kind of Monster, 2004 / One Who Day, 2002 / Book of Shadows: Blair Witch 2, 2000 / Paradise Lost: The Child Murders at Robin Hood Hills, 1996 / The Begging Game, 1995 / Brother's Keepers, 1992 / Outrageous Taxi Stories, 1989


The Glass House
Hamid Rahmanian, Iran & USA, 2008, 92'
Four girls from a Tehran's rehabilitation center: Samira struggles with drug addiction; Mitra harnesses abandonment into her creative writing; Sussan teeters on a dangerous ledge after sexual abuse; and Nazila burgeons out of her hatred with blazing rap music. A side of Iran few have access to.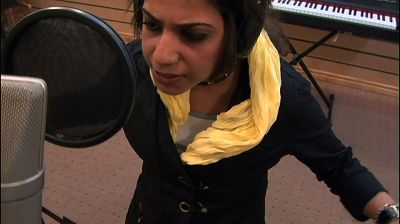 The fringes of Iranian society can be a lonely place, especially if you are a teenage girl with few resources to fall back on. The Glass House follows four girls striving to pull themselves out of the margins by attending a one-of-kind rehabilitation center in uptown Tehran. Forget about the Iran that you've seen before. With a virtually invisible camera, the girls of The Glass House take us on a never-before-seen tour of the underclass of Iran with their brave and defiant stories: Samira struggles to overcome forced drug addiction; Mitra harnesses abandonment into her creative writing; Sussan teeters on a dangerous ledge after years of sexual abuse; and Nazila burgeons out of her hatred with her blazing rap music. This documentary reflects a side of Iran few have access to or paid attention to: a society lost to its traditions with nothing meaningful to replace them and a group of courageous women working to instill a sense of empowerment and hope into the minds and lives of otherwise discarded teenage girls.

producer: Melissa Hibbard
editor: Hamid Rahmanian
camera: Hamid Rahmanian
sound: Christopher Harvengt, Paul Longstaffe
music: David Bergeaud

production info:
Hamid Rahmanian & Melissa Hibbard
39 Remsen Street, 2A
Brooklyn, NY 11201 USA
tel.: 718-852-7815
info@fictionvillestudio.com
www.fictionvillestudio.com

selected filmography:
Day Break, 2005 / Shahrbanoo, 2002 / Sir Alfred of Charles de Gaulle Airport, 2001 / Breaking Bread, 2000 / An I Within, 1999 / The Seventh Day, 1996


Bagatelle
Jorge Caballero, Columbia & Spain, 2008, 74'
A close-up of the criminal justice system in Colombia where selling pirated CDs, stealing a cell phone or simply sleeping on the streets can mean years in prison. One day at a court in the city of Bogotá.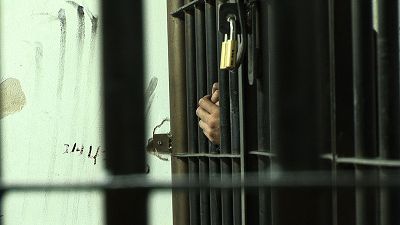 Bogotá, Colombia, has one of the highest crime rates in the world. Director Jorge Caballero focuses on one day at a court in the city; cases are heard and sentences handed down for minor offenses. While in many cases the root of the problem is essentially social, the solution in Colombia has centered around the criminalization of these forms of conduct. Most scenes feature interviews with defense attorneys and defendants, revealing both the alleged crime and the protagonist's standard of living. Colombian criminal law is extremely rigorous: selling bootleg CDs, stealing a cell phone or simply sleeping on the street can mean years in prison. High sentences are, however, reduced or overturned if the defendant pleads guilty. As a result crime clear-up rates in Bogotá are very high. Defense lawyers hear similar stories every day: their clients include people on low incomes, who are often unemployed, homeless, drug addicts or supporting large families. If they escape prison today, how long will it be before they are back in court? A portrait of justice and a portrait of society through petty crimes that take place non-stop on the streets of Bogotá – a city used to living with both violence and inequality.

producers: Jorge Caballero, Gustavo León, Rosa M. Ramos, Christian Bitar
editor: Jorge Caballero, Carles M. Gómez-Quintero
camera: Christian Bitar
sound: Jordi Rams

production info:
Jorge Caballero
Gusanofilms
23 Santa María 2o 3a
Manresa, 08241 Spain
tel: +34 93 677 608 950
gusano@gusano.org
www.gusano.org
http://www.bagatela.tv/index.php?p=trailers&video=video_01&res=HR

Burma VJ - Reporting From a Closed Country
Anders Østergaard, Norway & Sweden & Denmark & England, 2008, 85'
Armed with pocket-sized video cameras, a tenacious band of Burmese reporters face down death to expose the repressive regime controlling their country.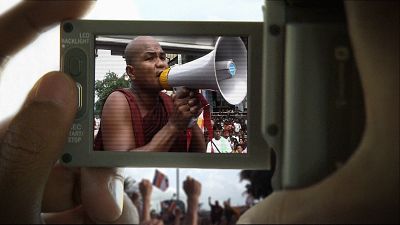 The Democratic Voice of Burma (DVB) consists of a group of about 30 Burmese reporters who secretly film the abuses taking place in their country. The footage is then smuggled across the border and broadcast via satellite from the headquarters in Oslo. These are the images that could be seen across the globe when a revolution was about to erupt in the late summer of 2007. Led by Buddhist monks, more than 100,000 people took to the streets to march peacefully against the military dictatorship that has held the country in an iron grip for 40 years. Burma VJ - Reporting From a Closed Country was compiled almost exclusively from footage shot by DVB reporters. One of them supplies the voice-over. From his hiding place in Thailand, he uses the telephone or Internet to stay in touch with colleagues who report on the uprising: shaky hand-held images of emergency deliberations by protesters, of the crowd being dispersed, of monks and civilians getting knocked down. Their cameras hidden in bags or clenched under their armpits, the DVB reporters risk their lives to take the viewer right into the heat of the turmoil.

producer: Lise Lense-Møller
editor: Janus Billeskov Jansen, Thomas Papapetros
camera: Simon Plum, Burmese Video Journalists
sound: Martin Hennel
music: Conny Malmqvist

production info:
Lise Lense- Møller
Magic Hour Films ApS
6 Baldersgade
København, 2200 Denmark
post@magichourfilms.dk
www.magichourfilms.dk

selected filmography:
How Short and Strange Life Is, 2008 / Gasoline, 2005 / The Vanguard Of Diplomacy, 2004 / Tintin and I, 2003 / Malaria!, 2001 / A Burning Issue, 2000 / The Magus, 1999 / Johannesburg Revisited, 1996


Carmen Meets Borat
Mercedes Stalenhoef, The Netherlands, 2008, 85'
Roma village turned upside down by the shooting of the Kazah episode of Sasha Baron Cohen's Borat.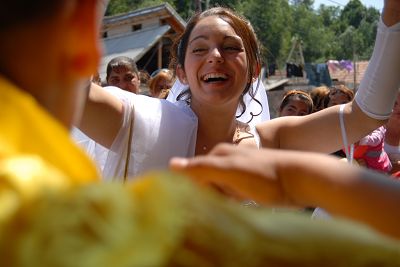 17-year-old Carmen lives in a gypsy village in Romania, where the men spend their days tying one on and exchanging coarse words in her father's bar. In the evenings, she watches a Spanish soap opera and dreams of a better life in Spain, where the men are romantic and decent. Her plan to emigrate falls to pieces when an American film crew descends on her village to shoot Borat: Cultural Learnings of America for Make Benefit Glorious Nation of Kazakhstan. The villagers don't understand a single word of English and laugh in good faith for the camera. This footage is later presented in Borat as the supposedly Kazakh home village of the protagonist, with local inhabitants featuring as primitive caricatures. Carmen's grandfather poses for the camera with a welding apparatus and is presented as an abortion expert. A woman Borat embraces is introduced as his sister and one of the best whores in Kazakhstan. When the film is released, the world press throws itself on the village and jealousy and suspicion triumph. The chaos is made complete when an American lawyer holds out the prospect of a $30 million insurance claim to the villagers. Enchanted by the financial prospects, the villagers – among them Carmen's father - set out on a world odyssey in search of the offender. Meanwhile, Carmen's life is taking an unexpected turn.

producer: Pieter van Huystee
editor: Gys Zevenbergen
camera: Erik van Empel
sound: Mark Wessner

production info:
Pieter van Huystee Film
37-39Noordermarkt
Amsterdam, 1015 The Netherlands
tel.: +31 20 421 0606
fax: +31 20 638 6255
info@pvhfilm.nl

selected filmography:
I Never Want To Be Famous, 2005 / Godofredo Is Alive, 2004 / I Just Taken My Toys With Me, 2002 / The House Of My Dreams, 2000 / Koffie Verkeerd, 1999 / Clean Clothes, 1996


Constantin and Elena
Andrei Dascalescu, Romania & Spain, 2008, 100'
Happily married for almost 55 years, Constantin and Elena regret only that they have so little time left together. There is hope. There is love.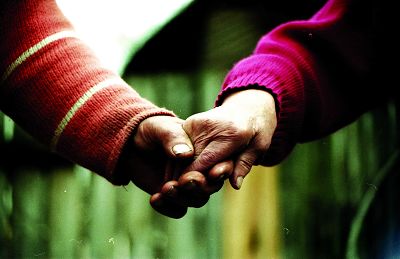 In a Romanian village, an elderly couple has been happily married for almost 55 years. Constantin and Elena know that life must end, but are happy with everything that they've had. They fill their days with chores in and around the house, going to church and welcoming visitors, not to mention a catnap every now and then. Everything that these two old lovebirds do, they do slowly: from helping each other get dressed and climb ladders to weaving Elena's beautiful tapestries. Often they sing old Romanian songs at the top of their voices, or Constantin's old battle songs from his army days. Constantin and Elena aren't afraid of death, and discuss it in a practical way. They're proud of what they're leaving behind and happy with their love. But they do think it's unfortunate that they have so little time left together. As Constantin puts it, "With one eye I cry, with the other, I laugh."

producer: Andrei Dascalescu, Roberto Blatt
editor: Andrei Dascalescu
camera: Andrei Dascalescu
sound: German Gutierrez Ross

production info:
First Hand Films
Zurich Office
5 Fritz Heeb - Weg
Zürich, 8050 Switzerland
tel.: 41 44 312 20 60
fax: 41 44 312 20 80

selected filmography:
Fly, 2007 / Two Thousands Volts, 2006 / It's 6 O'Clock, This is the BBC, 2006


Comrade Couture
Marco Wilms, Germany, 2008, 84'
A look at the wild nether world of the 'fashionistas' and bohemians of East Berlin and the perils of creating avant-garde couture in a communist country.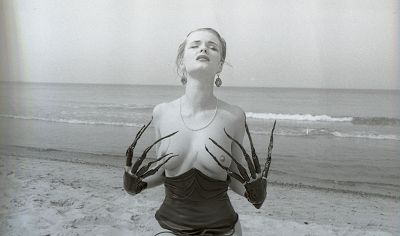 Most think of East Germany as having been drab, gray and boring. But an underground fashion scene did its best to spice things up. A new documentary takes a look at the perils of creating avant-garde couture in a communist country. Comrade Couture is a journey into the wild nether world of the 'fashionistas' and Bohemians of East Berlin. Director Marco Wilms, a former model of the GDR's fashion institute, sets out to once more resurrect this life's unique lifestyle, economic freedom, and longing to be different, in the here and now. The film undertakes a journey into the parallel universe of East Berlin's fashion designers and experts in the art of survival showing how, in the midst of the constraints of life in the GDR, there existed a fantasy world where it was possible to dance to another tune, be individual and even provocative. But this certainly wasn't something that could be bought off the peg in the GDR. In this parallel universe it was up to you to create your own individual image – with your own hands. This film tells the story of the desires, the passion and the dreams that were tried and tested, lived and performed in the shadow of the Berlin Wall.

producer: Gunnar Dedio, Marco Wilms, Carmen Cobos
editor: Christian Fibikar
camera: Lars Barthel, Jörg Jeshel, Istvan Imreh
sound: Marc Witte, Tobias Frisch

production info:
Cobos Films BV
18 D Nicolaas Witsenkade
Amsterdam, 1017 The Netherlands
tel.: +31 20 320 33 68
info@cobosfilms.nl
www.cobosfilms.nl

Cuba Rebellion!
Alessio Cuoma & Sander de Nooij, The Netherlands & Cuba, 2008, 53'
Underground musical rebellion against the censorship of the Castro regime in Cuba. Not just another film about Cuban cigars or Salsa Music.
Cuba RebelioN! is a documentary about Cuban underground punk-rock and metal musicians who rebel against the Castro-regime. It shows the daily struggle of artists who dare to make a statement with their songs. One of these musicians is Gorki Luis Águila Carrasco, from the punk-rock band Porno Para Ricardo. With anti-communist songs like 'El Commandante' and 'El Cake' the band became very popular in Cuba. In 2003, when Gorki had just produced an award-winning video and was announced as the third most popular rockstar in Cuba, he was suddenly arrested on charges of drug trafficking. Human Rights organisations say that his arrest is just a way to silence him for political reasons. After two years Gorki was released, but he is still blacklisted. The documentary also follows Porno Para Ricardo, the metalband Escape and the rap/rock band QVA Libre, featuring concert footage and interviews with these musicians. It shows the painful reality of artists who can't express themselves publicly. Dutch filmmakers and musicians Alessio Cuomo and Sander de Nooij went to Cuba with their camera and their guitars and illegally filmed the rise of a new generation of young artists who want to make a change with their music, even at the risk of imprisonment.

producer: Alessio Cuoma, Sander de Nooij, Gijs van de Westelaken
editor: Kristian Claas
camera: Alessio Cuoma and Sander de Nooij
sound: Alessio Cuoma and Sander de Nooij

production info
Coldsun Productions VOF & Column Film
Bandoengstraat 90
3531 RN Utrecht
Tel + 31-6-24720696 (Sander)
Tel +31-6-18139971 (Alessio)
info@coldsun.eu
www.coldsun.eu

SkyEarth
Sergey Karandashov & Aleksander Kuprin, Russia, 2008, 58'
A love triangle unfolds on a pilgrimage tour. "Does devil send the woman when no other weapon left?" – wonders the protagonist. An intimate portrait of three, living between the sky and the earth.
For almost 600 years every early June pilgrims from all parts of Russia walk in a religious procession from the town of Vyatka to the village of Velikoretskoe to the place of appearance of a wonder-working icon of Saint Nicholas. Overcoming physical difficulties and other challenges, thousands of people in today's Russia join the pilgrimage, each searching for answers to difficult, sometimes seemingly unsolvable questions. From the flow of masses the camera attentively catches individual faces and destinies – a priest, an ex-teacher, and a factory worker among others share their daily worries and hopes for the future. The film's central protagonists – Anatolii, Maria and Alyona – are facing difficult choices locked in a painful love triangle. Thinking of heaven and living on earth, they are torn between contradictory desires, afraid of making a fatal mistake, unwilling to lie or betray. Everyone has hard decisions to make. The use of flashbacks rare in a documentary helps reconstructing their evolving relationship adding intimate depth to the "road romance" portrayed with unique sincerity and tact.

producer: Mayram Yusupova
editor: Anastasia Azartsova, Yuri Geddert, Sergey Kuzmin
camera: Alexander Demyanenko, Sergey Kuzmin, Alexander Kuprin, Vyacheslav Izvekov, Yuri Fokus
sound: Vladimir Marinin, Viktor Brus

production info:
Avgust Film Studio
Tel: (495) 707-27-99
Fax: (495) 707-27-99
E-mail: mayram49@mail.ru
karandashov@mail.ru
sashakuprin@mail.ru

selected filmography:
Sergey Karandashov:
Ark, 2007 / Pilgrim, 2006 / Priest and his Parish, 2004 / Wanderer, 2004 / Gift, 2002 / The Other Side of the Earth, 2000 / Shelter, 2000
Aleksander Kuprin:
Father Mikhei's Univivers, 2007 / The Other Sky, 2003 / Russian Mummy, 2003 / Aeronauts, 2002 / Chernobyl-10, 1996 / Dreams about War, 1996 / Afghan Marathon, 1995 / Moscow – Islamabad, 1991

Forgotten Transports to Latvia
Lukáš Přibyl, Czech Republic, 2008, 86'
The story of Czech Jews deported to Riga in Latvia in 1942. Edited from 270 hours of interviews shot in 20 countries over 10 years and never-seen materials drawn from a vast array of sources, this film dispels our notions of a "Holocaust documentary."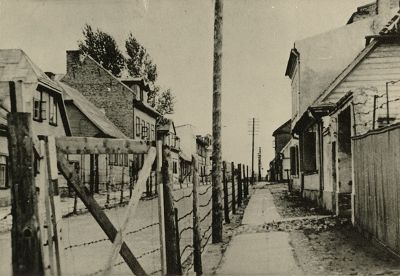 In 1942, hundreds of Czech Jews are deported to Riga in Latvia. In an eerily empty, dilapidated, fenced-off and snowed-in part of town, they find pots on stoves, clothes on the floor, as if everyone left in a hurry. Then stones wrapped in paper are thrown over the wire by young men held in a cordoned-off section of the ghetto. The notes say: "You will all be killed, like our families. We are the last survivors." Yet life continues. Some people are sent to the Salaspils camp, where only ruthless selfishness offers a slim chance of survival, but others cling together, steadfastly keeping "normality" amid atrocities. Children go to school past bodies hanging from the gallows. Boys play football on the ghetto square/execution ground. Teenagers fall in love at clandestine parties, almost literally "dancing on graves"… Edited from 270 hours of interviews shot in 20 countries over 10 years, the film dispels our notions of a "Holocaust documentary". Employing no commentary or contemporary footage, only a minimalist montage of interviews and never-seen materials drawn from a vast array of sources, the narrow, personal points of view combine to paint a life-affirming picture of survival through luck, wisdom, ingenuity and sheer will, as well as form a depiction of the Holocaust "as we don't know it".

producer: Lukáš Přibyl, Ondřej Trojan
editor: Vladimír Barák
camera: Jakub Šimůnek
music : Petr Ostrouchov

production info:
Total HelpArt
322 Kříženeckého nám.
Praha, 152 00 Czech Republic
tel.: +420 267 073 007
fax: +420 267 073 836
total@tha.cz
www.tha.cz

selected filmography:
Forgotten transports to Poland, 2009 / Forgotten Transports to Belarus, 2008 / Forgotten Transports to Estonia, 2008

Cooking History
Peter Kerekes, Austria & Slovak Republic & Czech Republic, 2009, 88'
6 wars, 10 recipes, 60 million dead. A dimension of history not found in textbooks or archives.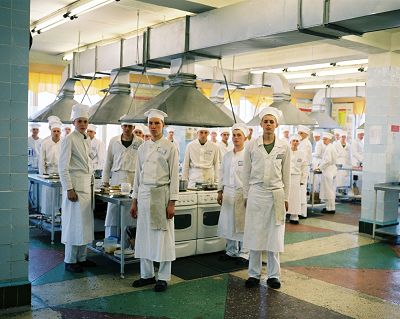 Military cooks are never mentioned in history books and yet they helped to influence the course of history. Peter Kerekes collected their stories from all over Europe to take us behind the scenes of dates, facts, declarations of war, battles, and peace agreements. The recollections of those who witnessed the European wars of the 20th century provide subjective perspectives on historical events that diverge from conventional history. In separate episodes addressing WWII, the Franco-Algerian war, the Soviet invasion of Hungary, the war in Chechnya, and the Balkan bloodbaths, Kerekes lets his subjects hold forth in monologues, prompted by his off-camera questions. Through their subjective recollections, food preparation becomes a metaphor for battle strategy. Cooking History opens up a dimension of history one won't find in textbooks or archives. The directness of the anecdotes and destinies of the people in this film conveys a sense of hope, longing, and survival strategies in the midst of destruction and despair.

editor: Marek Šulík
camera: Martin Kollár
sound: Daniel Němec
music: Marek Piaček

production info:
Mischief Films
Georg Misch & Ralph Wieser
1 Goethegasse
Vienna, A-1010 Austria
tel.: +43-1-585-23 24 23
fax: +43-1-585-23 24 22
office@mischief-films.com
www.mischief-films.com

selected filmography:
Accross the Borders, 2004 / 66 Seasons, 2003 / Zuzana from 8 am to 5 pm, 2000 / The Mary-Valery Bridge, 2000 / Morytats and Legends of Ladomiriva, 1998 / A Man About Book, a Book About Man, 1998 / About Three Days in Monastery Jasov, 1997


Love on Delivery
Janus Metz, Denmark, 2008, 57'
How does a Thai woman marry a Danish man in 3 months? Vocabulary needed: Good morning. Good night. I have a headache. The story of globalization, poverty, survival, and a common needs for security, love and "somebody to care about".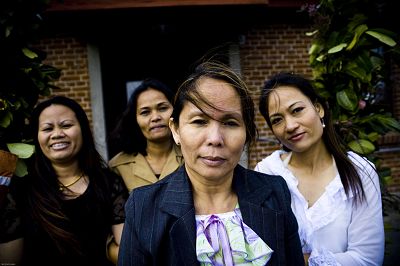 In the northern part of Denmark there live 575 Thai women married to Danish men. 15 years ago there were almost none. But Sommai was there – a former sex-worker from Pattaya. With Sommai as the front woman "From Thailand to Thy", the film depicts a network of industrious and strong Thai women. Together with a number of compatriots, Sommai now works in a fish factory. She tries to help her niece Kae to find a husband after the girl arrives in Denmark on a three-month tourist visa. With personal ads and female intuition they search for the right man for Kae. Through this rather different love story, we get an intimate insight into the marriages between Danish men and their Thai wives in northern Denmark. An insight that tells the story of globalization, poverty, survival, and our common needs for security, love and "somebody to care about". Each side has something to offer that the other can't find at home.

producer: Jesper Jack, Henrik Veileborg
editor: Marion Tuor
camera: Lars Skree, Henrik Bohn Ipsen
sound: Thomas Jaeger
music: Uno Helmersson

production info:
Cosmo Film
106A Ryesgade
Copenhagen, 2100 Denmark
tel.: +45 35 38 72 00
fax: +45 35 38 72 99
www.cosmo.dk

selected filmography:
A Ticket to Paradise, 2008 / Janus, 2007 / Identities - 9 Portraits of Artists in the Middle East, 2007 / 40 Days, 2007 / The Adventure, 2007 / Township Boys, 2005 / This Is What Happiness Is Worth, 2001

Necrobusiness
Fredrik von Krusenstjerna & Richard Solarz & Monika Sieradzka, Sweden, 2008, 90'
Mysterious deaths of ambulance patients in Lodz, Poland. Ambulance personnel seems to have been bribed to "help." But what happened when the competitor offered the same ambulance workers more money to "help" them instead?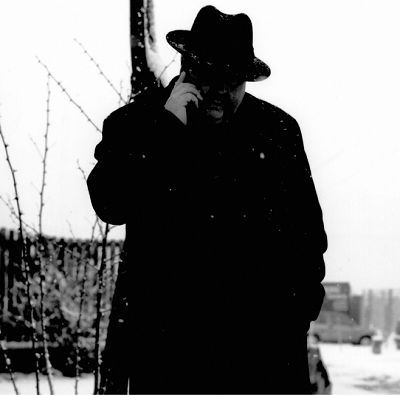 Recently, the Polish newspaper Gazeta Wyborcza unearthed a remarkable story in the Polish city of Łódź. Dead patients were apparently worth more than living ones. Investigative journalist Monika Sieradzka traveled with two Swedish documentary filmmakers, Fredrik von Krusenstjerna and Richard Solarz, to Poland's second largest city to find out who was involved in the mysterious deaths of ambulance patients. No-one wanted to talk until local pathologist Jacek Tomalski was arrested for trying to murder prominent funeral director Witold Skrzydlewski. Using the testimonies of both parties, the documentary reveals a scheme to corner the market on funerals and burials by bribing paramedics to deliver bodies only to Skrzydlewski's funeral homes. The scheme seems foolproof, until other local funeral homes find out about it and want to get in on the action. Necrobusiness is a chilling investigation into a business partnership gone awry – full of corruption, betrayal, blackmail, and murder.

producer: Fredrik von Krusenstjerna
editor: Fredrik von Krusenstjerna, Richard Solarz, Anders Refn
camera: Richard Solarz, Sebastian Blenkow, Artur Fratczak, Jan Röed
sound: Andrzej Zabicki, Zofia Kucharska-Kowalik, Jedrek Kowalik, Tadeusz Łaszczewski
music: Julius Hjort

production info:
FvK Film AB
101 Upplandsgatan
Stockholm, 113 44 Sweden
tel.: +46 707 154 767
fvk@comhem.se

selected filmography:
Lost Sons, 2000 / Tranceformer - A Portrait of Lars von Trier, 1997 / Betrayal, 1994 / Tong Tana, 1989


On the Way to School
Orhan Eskiköy & Özgür Dogan, The Netherlands & Turkey, 2008, 80'
A young Turkish teacher is appointed by the government to teach in a remote, impoverished Kurdish village. How will he teach Turkish to them?
Young Turkish teacher Emre Aydin has been appointed to teach at a school in a remote and impoverished Kurdish village. His first teaching year starts off with a few unpleasant surprises. There's no running water in the village and the pupils don't show up for class. On the Way to School unobtrusively but attentively follows Aydin right through the academic year. Most of the documentary takes place in the classroom, where the teacher has to learn as much as his students. Many families speak only Kurdish at home, so learning Turkish isn't only hard for the kids, but tests the teacher's patience to its limits too. For the most part, he's a friendly and patient instructor, but when students write Kurdish words in their notebooks, he loses his temper. With all his determination to accomplish his teaching tasks, at times Aydin feels like a foreigner in the village. Then he grabs his cell phone and calls home, where his mother lovingly lends him her ear.

producer: Orhan Eskiköy, Özgür Dogan
editor: Orhan Eskiköy, Thomas Balkenhol
camera: Orhan Eskiköy
sound: Özgür Dogan

production info:
Gn. Zeki Doğan Mah.
497. Sok. No: 26/1
Mamak- Ankara, Turkey
tel.: +90 532 624 34 84
fax: + 90 312 210 35 90
perisanfilm@gmail.com
www.perisanfilm.com

selected filmography:
Orhan Eskiköy & Özgür Dogan
Together, 2006 / Suffering, 2003 / Each Dream Is a Shattered Mirror, 2001
Orhan Eskiköy
Mothers and Children, 2006 / Exile, 2004 / To Be Outside, 2003


Japan, A Story of Love and Hate
Sean McAllister, Japan & UK, 2008, 70 min'
Today, Naoki (56) shares a windowless one-room apartment with his 29-year-old girlfriend Yoshie. "She hates me, I need her," is his concise explanation of their relationship. A Japanese couple's story of love, alienation and survival in the world's second richest economy.
Naoki, 56, had it all in Japan's bubble economy days: he ran a business with 70 employees, drove a brand new BMW, and lived in a 6-bedroom house. But when Japan's economy crashed in the early 1990's he lost everything, ending up divorced and penniless. He was saved from living on the street by his new girlfriend, Yoshie, 29, who took him in, despite living in a tiny one-room apartment with no windows. At his age, the only job Naoki can find is a part-time one at the post office. Here, part-time means working 7 hours a day for about 400 Euro a month. Yoshie now has to find extra work to support him, slaving for 15 hours a day in 3 jobs. Each evening Yoshie leaves Naoki at home to do the housework and heads for a sleazy chat bar, where she is paid to drink, flatter and flirt with married men. Sometimes she comes home drunk and teases Naoki about his poor income. After taking her nightly dose of sleeping pills, she cannot remember anything. Naoki sees his relationship with Yoshie like one between father and daughter. He admits that since losing his business he has lost his confidence and his ability to have sex with Yoshie, too. Their life is a love story of survival in the world's second richest economy.

producer: Sean McAllister
editor: Ollie Huddleston
camera: Sean McAllister
sound: Sean McAllister

production info:
Tenfoot Films
87 Athlone Rd., SW2 2DU
London
U.K.
tel: +44 208 674 0655
fax: +44 208 674 7798
sean@seanmcallister.com
www.seanmcallister.com

selected filmography:
The Liberace of Baghdad, 2004 / Hull's Angel, 2002 / Settlers, 2000 / The Minders, 1998 / Working for the Enemy, 1997


The Heart of Jenin
Lior Geller & Marcus Vetter, Israel & Germany, 2008, 90'
12-year-old Palestinian Ahmed Khatib was accidentally shot by an Israeli soldier in the Jenin refugee camp. His parents donated his organs to children in need throughout the region. Ahmad's father travels through Israel, visiting the children who found life through his son's death.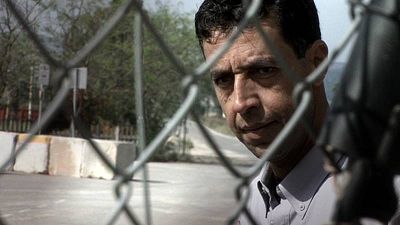 In November 2005, 12-year-old Palestinian Ahmed Chatib was accidentally shot and killed by an Israeli soldier, as he played in the Jenin refugee camp. Following his death, his parents made the decision to donate Ahmed's organs to children in need throughout the region, including a Bedouin, a Druze and an Orthodox Jew. One and a half years have passed since then. What has Ismail al-Chatib, of the Jenin refugee camp, achieved with his peace gesture? To find out how Ismail's deed changed the life of the recipients' families, it is necessary to travel throughout Israel, from its northern hills on the Lebanese border, past the contended Holy City of Jerusalem, down to the edge of the Negev Desert in the south of the land. Through interviews with the children and their families we enter the tumultuous world of the northern West Bank through the perspective of those who despite great suffering and privation, still aspire to reconciliation and peace.

producer: Ernst Ludwig Ganzert, Ulli Pfau
editor: Saskia Metten
camera: Nadav Hekselman
sound: Angelo D'Angelico
music: Erez Koskas

production info:
Arsenal Filmverleih GmbH
Bettina von Streit
20 Hintere Grabenstr.
72070 Tübingen, Germany
tel.: 07071 – 92 96 0
fax: 07071 – 92 96 11
info@arsenalfilm.de
www.arsenalfilm.de

selected filmography:
Marcus Vetter
Traders' Dreams – The Ebay World, 2007 / My Father the Turk, 2006
Leon Geller
Roads, 2007


Because We Were Born
Jean-Pierre Duret & Andréa Santana, Brazil & France, 2008, 90'
Doing odd jobs at a petrol station in the middle of an arid landscape in Northeast Brazil, the teens Cocada and Nego dream of escaping inexorable poverty: one plans to get a driving license and become a truck driver while the other wants his own house made from corn husks.
Brazil, Nordeste, the state of Pernambouc. A petrol station in the middle of an arid landscape provides Cocada (14) and Nego (13) with dreams and distractions. They meet there every day to make a little money, to support themselves and their families. Cocada dreams of becoming a truck driver, yet for now he washes windscreens, grazes pigs at a waste dump, makes bricks, and sleeps in a truck cab each night. His father was murdered, and he has found a substitute in Mineiro, a driver who takes the time to talk with him and helps him when the temptation of easy but illegally earned money becomes too strong. Nego lives from hand to mouth in a favela with his mother and nine brothers and sisters, helping them eke out a living; he dreams of having a house of his own. Besides begging from long-distance buses, he does temporary work as an errand boy and this doesn't leave him much time for school. With his friend Cocada, they watch the endless movement of trucks and travelers. Everything speaks to them about this big country which they don't know. Mature beyond their years, thanks to the many adversities they have suffered, the two boys wonder what lies ahead.

producer: Muriel Meynard
editor: Catherine Rascon
camera: Jean-Pierre Duret, Andréa Santana
sound: Jean-Pierre Duret, Andréa Santana

production info:
Muriel Meynard
Ex Nihilo / Agat Films
52 Rue Jean-Pierre Timbaud
Paris, 75011 France
tel.: +33 1 53 36 32 00
fax: +33 1 43 57 65 84
courrier@agatfilms.com
www.agatfilms.com

selected filmography:
Jean-Pierre Duret
Dreaming of São Paulo, 2004 / Romance of Earth and Water, 2001 / Days of the Moon, 1990 / A Beautiful Garden for Example, 1986
Andréa Santana
Dreaming of São Paulo, 2004 / Romance of Earth and Water, 2001
http://www.puisquenoussommesnes.com/fr/medias

We
Huang Wenhai, China & Switzerland, 2008, 102'
A young blogger, a former secretary of Mao Zedong, and an ex-high-ranking state officials share their views on China's political present and future. Stories from three generations providiing an unflinching look at China's political system.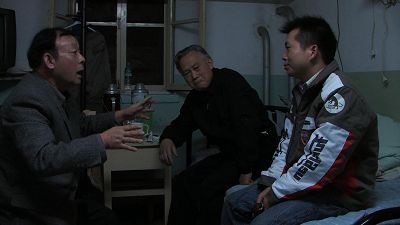 An unflinching look at China's political system, this film follows men with different generational experiences convinced of the need for a fundamental reform of the political system in China. The people who are juxtaposed in the documentary include a young blogger, who subsequently gets baptized and becomes involved in an underground church, as well as the aged Li Rui, a former secretary of Mao Zedong who was imprisoned for many years, and people close to him - former high-ranking state officials who resisted corruption and are fighting for justice. Among others they debate the need to officially register an opposition organization and the expected retaliation the Communist Party might set off.

producer: Huang Wenhai, Helen Cui
editor: Huang Wenhai
camera: Huang Wenhai
sound: Rongxing

production info:
Wenhai Film Studio
Zhong Chang Lu 7, Tongzhou District
Beijing
101100 China
tel: +86 10 695 572 23
huangweiyiyi1000@sina.com

Sanya and Sparrow
Andrey Gryazev, Russia, 2009, 61'
Doing heavy physical work at a crush stone terminal without getting paid for months, the two friends despair, curse, drink, call home, and still hope - – the mystery of human survival skills.
A glimpse into the life of two workers subcontracted to work at a crushed stone terminal. The rough Sanya (37) and his accidental teenage companion nicknamed Sparrow (19) are sharing the hardships of thousands of manual workers in present-day Russia. The first problems appear when their salary gets suspended which gradually but efficiently poisons their life. Sparrow can't return home without documents and money and Sanya would want to go but lacks money as well and is sorry to leave Sparrow alone at the plant. So they wait for work and money and while doing so they talk, argue, drink, cry and laugh together, supporting each other on the edge of despair. The ever-present problems and conflicts however cannot kill their hopes for a better future and for their eventual return home.

producer: Andrey Gryazev
editor: Andrey Gryazev
camera: Andrey Gryazev
sound: Andrey Gryazev

production info:
cinemacraft@gmail.com

selected filmography:
Ice Age, 2009 / Dvornik SP, 2008 / The Yard We Live In, 2008 / Yard, 2008 / Road, 2008 / Antigone, 2007

Suddenly, Last Winter
Gustav Hofer & Luca Ragazzi, Italy, 2008, 80'
Being gay in Western Europe is not much of an issue, one would think. Luca and Gustav however document widespread homophobia while they follow the attempts to pass a law on same-sex partnerships in Italy.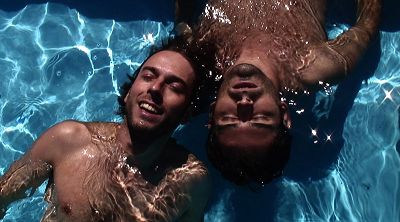 Luca and Gustav, two men in their 30s, have been a stable couple for eight years. Nothing to get worked up about in a western European country, you would think – and you'd be wrong. Even in Euroland there are places where the acknowledgment of the basic civil rights of same-sex couples is a hot issue. Suddenly, Gustav's and Luca's quiet private life has been turned upside down. When the Italian center-left coalition initiates legislation about same-sex partnerships in Italy, a national debate is triggered instantly. In a matter of days it turns into the hottest political and cultural issue on the national agenda while intolerant homophobic attacks increase dramatically. Gustav convinces Luca to take an in-depth look at the issue, camera in hand. And that's how their common journey through a sizeable portion of contemporary Italy's sexual intolerance begins. The film is about what they have learned on the way, through interviews with passers-by, religious associations, conservative and liberal politicians alike, organized protests and rallies of all kinds. Eventually, a contradictory and unflattering picture of a country comes into focus. One where Luca and Gustav happen to live, somewhere in Europe.

producer: Maria Teresa Tringali, Tommaso Colognese
editor: Desideria Rayner
camera: Gustav Hofer, Luca Ragazzi
sound: Silvia Moraes

production info:
M-appeal
16 Prinzessinnenstr.
Berlin, 10969 Germany
tel.: +49 30 61 50 75 05
fax: +49 30 27 58 28 72
mk@m-appeal.com
www.m-appeal.com

selected filmography:
Men for All Seasons, 2005 / Bush Back Home, 2004 / The Blood of the Empire, 2004 / Priority Mail, 2002


Below Sea Level
Gianfranco Rosi, Italy & USA, 2008, 110'
Four years from the lives of Bulletproof, Insane Wayne, Bus Kenny and Cindy the transvestite inhabiting the Slab City in the middle of the desert, 300 kilometers south-east of LA and 6 meters below sea level, a place that looks like the apocalypse and feels like home. Is it a temporary address or a permanent vacation?
About 300 kilometers southeast of Los Angeles and 6 meters below sea level, a commune of outcasts lives in the middle of the desert. They are not a hippie colony, just a group of people who have turned their backs on society and want to be left alone. On this bare, arid plain, we see a mobile home here and there, a car or an impromptu house. The people who live here answer to imaginative names like Bulletproof, Insane Wayne and Bus Kenny. They kill time by messing around, doing odd jobs, talking and living. For some of them, this desolate place with no electricity or running water is a temporary address, while for others it's a permanent vacation. A Vietnam veteran who now goes by the name of Cindy opened a hair salon here. Lili is a new arrival who lost custody of her only son and now does acupuncture. Mike Bright grieves over his dead daughter and fills his days writing songs. Everyone has his or her own reason for being here, and especially a reason not to be somewhere else.

producer: Gianfranco Rosi
editor: Jacopo Quadri
camera: Gianfranco Rosi
sound: Lilio Rosato, Marco Giacomelli

production info:
Gianfranco Rosi
21 One Productions
6Vicolo del Buco
Rome, Italy
tel: + 39 06 583 000 49
gianfrancorosi@mclink.it

filmográfia / filmography:
Boatman, 1993


Yodok Stories
Andrzej Fidyk, Poland & Norway, 2008, 81'
Yodok is an infamous North Korean political concentration camp. Can the survivors tell their stories in a musical? Few escapees living in exile in South Korea give it a try.
North Korean leader Kim Il Sung ordered the seed of class enemies to be destroyed unto the third generation. Anyone in a family with a "criminal" is considered guilty by association. Entire families are sent to labor camps with life sentences, and without court hearings. Today, more than 200,000 are behind the wire, subject to the worst kinds of slave labor and torture. Yodok Stories follows 36-year-old North Korean defector Jung Sung San, who has managed to escape through China to South Korea. Jung organizes a controversial theatre play about his experiences as a prisoner in the Yodok concentration camp in North Korea. He inspires eight other refugees to recreate the past and, despite death threats and many obstacles, the musical becomes a tour de force for this ensemble of refugees, offering them a chance to talk about their experiences and inspire others to protest against the existence of the camps.

producer: Torstein Grude
editor: Jan Mikolaj Mironowicz
camera: Tore Vollan
sound: Staszek Kolenda
music: Bartlomiej Woznica, Kyung Chan Cha

production info:
Piraya Film AS
Kvitsøygata 25
4014 Stavanger, Norway
tel.: +47 51116336
fax: +47 51 11 63 37
mail@piraya.no
www.piraya.no

selected filmography:
Belarusian Waltz, 2007 / Reed Dance, 2001 / Battu's Bioscope, 1998 / East of Eastenders, 1996 / Carnaval - The Biggest Party in the World, 1994 / Staszek's Dream in Teheran, 1993 / The Russian Striptease, 1993 / Ostatki, 1991 / The Parade, 1989 / The President, 1986


Sea Point Days
François Verster, South Africa, 2008, 90'
A walk on a Cape Town promenade which during apartheid was "for whites only." Who walks on the waterfront today?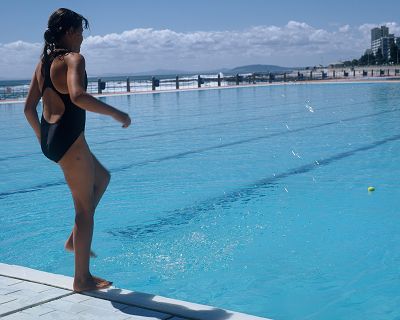 The Sea Point Promenade on the Cape Town waterfront was one of the earliest desegregated areas in post-apartheid South Africa. Under apartheid the public pools and promenade at Sea Point were reserved for whites only. Today, this gorgeous section of Cape Town hosts a lively mix of people that epitomizes the country's diversity. François Verster reveals the nuances of a vibrant community in flux: the older white woman dismayed at the changes on the promenade; the teenage boys who come from the neighborhood nearby to enjoy the pool; the black alcoholic philosopher who sleeps on the beach; the white councilman, married to a "colored" woman, who tries to maintain peace and order in the city. Using largely cinematic vignettes the film explores issues of belonging, integration, nostalgia, happiness and identity in an ex-white South African neighborhood.

producer: Neil Brandt, Lucinda Englehardt, François Verster
editor: François Verster
camera: François Verster, Peter Liechti
music: Peter Coyte

production info:
Neil Brandt
Luna Films
68 Juta Street, Braamfontein
2019 Johannesburg, South Africa
tel.: +27(0) 11 4031148
fax: +27(0) 11 4031148
neil@fireworxmedia.co.za
www.seapointdays.co.za

selected filmography:
The Mother's House, 2006 / A Lion's Trial, 2002 / When the War Is Over, 2002 / Guilty, 2001 / The Granite War, 2000 / Pavement Aristocrats: The Bergies of Cape Town, 1998

The Flower Bridge
Thomas Ciulei, Romania & Germany, 2008, 87'
A father raises three children in a village in Moldova without his wife who left to work in Italy 3 years ago and has not been home since. Massive economic migration leaving deep scars in Moldovan society.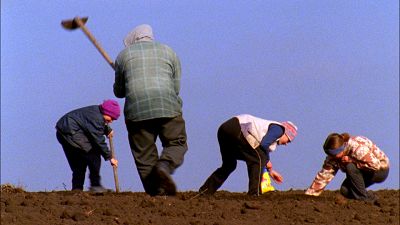 More than three years ago, Alexandra, Maria and Alexei's mother left their poor village in Moldavia to look for work. She wanted money to repair the house and send her children to a good school. She was supposed to return two years later, but she still hasn't come back. Things are hard for the children's father Costica. Running his modest farm is trouble enough, but he also has to play the roles of both father and mother. He keeps the house clean, makes sure there's food on the table and that the children do their best in school. When his son comes down with chicken pox, he's really worried that he'll get sick too and not be able to work. The family is tight-knit, but life is difficult, also for the kids. They help with chores around the house, take care of the goats and geese, and seed the land. Meanwhile, questions about the return of their mother are growing. Flower Bridge follows the motherless family over the course of several months. Their daily life is affectionately captured and interspersed with footage of the tranquil farming village and the hilly surroundings, where winter is slowly making room for spring.

producer: Thomas Ciulei
editor: Alexandra Gulea
camera: Thomas Ciulei
sound: Marin Cazacu

production info:
Europolis Film SRL
14 Tudor Arghezi
Bucharest, 020945 Romania
info@europolisfilm.com

selected filmography:
Asta e, 2001 / Facemania, 1997


Z32
Avi Mograbi, Israel & France, 2008, 81'
A musical-documentary-tragedy about an Israeli elite forces soldier, involved in a retaliatory action that killed Palestinian policemen. An urgent diagnosis on the state of the nation from one of Israel's most celebrated non-fiction filmmakers.
The tone of Z32 is deceptively playful, but documentary veteran Avi Mograbi broaches some serious issues. A young soldier, once a member of an elite unit of the Israeli army, was involved in a retaliatory action that killed Palestinian policemen. The man regrets what happened and wonders if he can be forgiven. In this "musical-documentary-tragedy," as Mograbi calls Z32, he alternates interviews with the soldier and his girlfriend with scenes in which Mograbi uses song to comment on his own film. "Do I give the floor to a killer?," he wonders, accompanied by a small orchestra in his living room. Mograbi's wife doesn't like it one bit. Mograbi experiments with different ways to make the soldier and his girlfriend unrecognizable, perhaps to illustrate that he, too, is looking for answers. "Do you think I'm a murderer?" the man asks his girlfriend. She doesn't know. The anonymity Mograbi eventually gives them by means of a computer-animated mask moves the question about guilt and absolution beyond this individual case: after all, couldn't anybody be behind that mask?

producer: Serge Lalou, Avi Mograbi
editor: Avi Mograbi
camera: Philippe Bellaiche
sound: Dominique Vieillard
music: Noam Enbar

production info:
Les Films d'ici
62 Boulevard Davout
75020 Paris, France
tel.: +33 (1) 44 52 23 23
fax: +33 (1) 44 52 23 24
e-mail: courrier@lesfilmsdici.fr
www.lesfilmsdici.fr

selected filmography:
Mrs. Goldstein, 2006 / Avenge But One Of My Two Eyes, 2005 / Detail, 2004 / August, 2002 / At The Back, 2000 / Relief, 1999 / Happy Birthday Mr. Mograbi, 1999 / How I Learned To Overcome My Fear And Love Arik Sharon, 1997 / The Reconstruction, 1994 / Deportation, 1989