Guests
Andreas Horvath – director, Views of a Retired Night Porter (2006)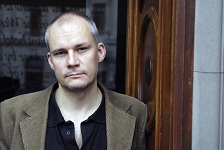 Andreas Horvath was born in Salzburg, Austria in 1968. He studied photography in Vienna and multimedia-art in Salzburg. As a freelance photographer and filmmaker he publishes photo books and creates independent films. His documentaries have received awards at international festivals, including Chicago Documentary Festival or Karlovy Vary IFF. He published black and white photo albums about Yakutia - Siberia (Benteli, 2003) and rural America (Heartlands: Fotohof, 2007).
Grit Lemke – programmer, DOK Leipzig (International Leipzig Festival for Documentary and Animated Film)

Grit Lemke was born in GDR in 1965. She received her MA from Leipzig University in cultural studies, literature and ethnology and PhD in cultural anthropology. She has worked for the Sheffield International Documentary Festival, the Festival of East European Cinema Cottbus and since 1991 for the DOK Leipzig as member of selection committee and since 2008 as programmer. She worked on several documentaries, published on documentary cinema as freelance journalist and film critic as well as taught courses in visual anthropology.
Gigi Wong – associate producer and co-editor, The Biggest Chinese Restaurant in the World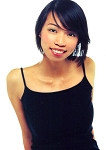 Gigi Wong was born in Hong Kong but raised in the UK. She studied at University of Westminster and has been working in the industry for 10 years. She has worked on many Chinese focused documentaries, including the recent
I Wanna Be Boss
and
Beyond the Game
.
The Biggest Chinese Restaurant in the World
is Gigi's first collaboration with Weijun Chen. She spent three months filming in Changsha, Hunan China. During the post-production, she worked very closely with both Weijun Chen who is based in China and Jean Tsien (co-editor) in New York.
Kirill Konin – director of Refugee Film Festival, Japan

Kirill Konin worked in Cambodia with UNHCR office and started RFF with a group of colleagues and a lot of help from the Embassy of France. Since 2006 the festival was moved to Japan and supported by the UN Refugee Agency (UNHCR). Apart from running RFF, Kirill Konin works as a producer, works as a programmer for various film festivals. He started KK&A, consultancy company, specializing in art and film festival management for UN Agencies and NGOs and to promote socially-engaged art (film, photo, dance, contemporary art).
www.refugeefilm.org
Boaz Alexander Rosenberg – director, Involuntary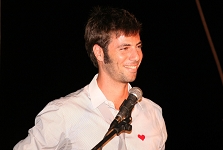 Boaz Rosenberg graduated from Film & Television program at Tel Aviv University. His work includes commercials production, several television programs, drama episodes and magazines for the Israeli broadcast & cable companies.
Involuntary
, his feature documentary debut, has been nominated to the Israeli documentary Oscar's 2008. He is currently working on a new feature film as well as co-directs the first season of "Big Brother Israel."
Márton Szirmai - director, The Sinking Village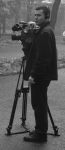 Márton Szirmai's film
A remete remeke (The Life of an Hermit)
won several awards at Hungarian film festivals in 2003, and so did his short fiction film
Szalontüdő (Lung Stew)
based on a short story by András Nagy Bandó in 2007. So far Szirmai has shot two short films and three documentaries, winning him awards both at home and abroad. He worries a lot and spends his free time having coffee.
Péter Forgács – director, I am Von Höfler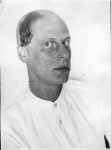 Forgács is an independent film maker and media artist. Since 1978 he has made over thirty films, the most renown of which is the award-winning series Private Hungary. These films document everyday lives, soon to be blown by the historical trauma taking place outside the film. In 1983 he established the Private Photo and Film Foundation – a unique collection of Hungarian amateur films – which is also the main resource for his research and historical projects. Between 1978 and 1993 he worked in Béla Balázs Studio, an alternative film making studio in the years of state socialism, and from 1978 to 1986 he participated in the work of the Contemporary Musical Group. His first international acclaim came with his film the
Bartos Family
in 1988; in 1998 he won the Béla Balázs Award, and in 2007 an award of the Hungarian state and the Dutch Erasmus Award.
Ágota Varga – director, Ideas and Summer Camps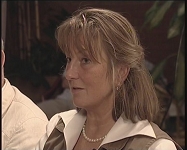 Main acclaims:
- Béla Balázs Award, 2008
- Honorable Certificate – Vukovar Film Festival, 2008
- Bronze Remi Award - WordFest Houston for
Szemünk fénye
(Our Dearest), 2007
- Best Portrait Film – International Disability Film Festival, Rio de Janeiro, 2007
- Special Award – Association of Hungarian Documentary Film Directors, 2007
Eszter Hajdú – director, The Fidesz Jew, the Mother with No Sense of Nation and Mediation

Eszter Hajdú was born in 1979 in Budapest. She has been working as a journalist, reporter, editor and program host in printed press, radio and television since the age of 18. In 2006 she was the assistant of director Tamás Almási and in 2007 she worked as a director for the Hungarian Television.
The Fidesz Jew, the Mother with No Sense of Nation and Mediation
came out in 2008. The film follows a process of mediation designed to remedy friendships and families broken in the aftermath of the change of the regime.
Richárd Schuster – director, Three Missing Pages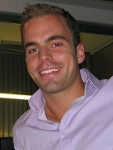 Richárd Schuster graduated from the Theatre and Film University two years ago. He first started to shoot
Three Missing Pages
in collaboration with Ádám Fillenz cameraman as his final examination film, which won the Pál Schiffer Award at this year's Hungarian Film Festival. Currently he is the reporter for television program "Facts", presenter of news program "Facts in the Morning" and is a student of the Budapest Corvinus University.