Not a Statue
Cameroon, Germany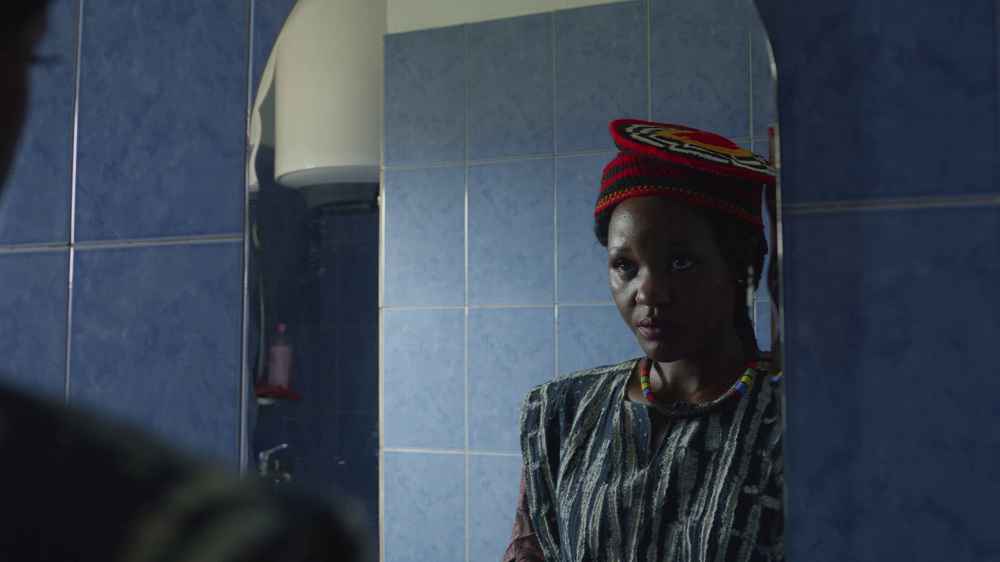 The sacred statue Ngonnso, which represents the founder of the Nso people, was looted from Cameroon to Germany a hundred years ago during the German colonial period. It has been in the possession of the Ethnological Museum ever since, while Nso people have been asking for decades for its return. The film accompanies filmmaker and activist Sylvie Vernyuy Njobati in her fight for the restitution of the Ngonnso. With the hashtag #BringBackNgonnso, Sylvie is using social media to put public pressure on the German museum to return the statue. Sylvie is not interested in long negotiations, because time is working against her: Her grandfather's generation, which wants nothing more than the return of the Ngonnso, is getting older day by day. The film tells Sylvie's personal story of how she became aware about Ngonnso through her grandfather and how she starts her campaign which then quickly turns her into the negotiation partner for museum officials. She experiences backlashes from German bureaucracy and from patriarchal structures within her own community and finally succeeds with her quest: last year, the museum decided to return Ngonnso back to the Nso people in Cameroon which is to happen until the end of this year.
Creative Team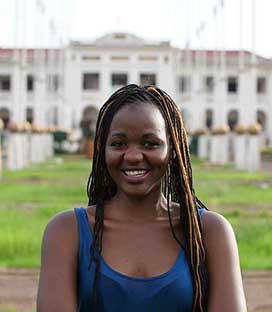 Sylvie Njobat
Director, Editor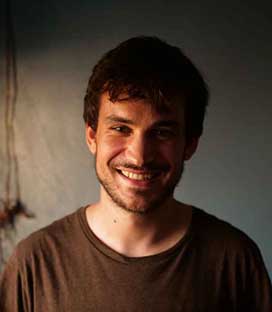 Marc Sebastian Eils
Director, Editor
The Violent Skin - La Piel Violenta
Costa Rica, Spain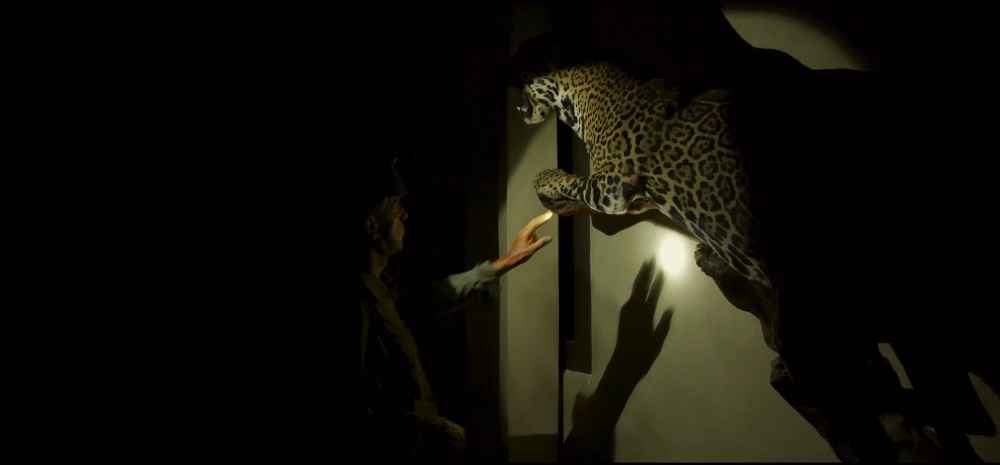 After my father's sudden death, I embark on a journey to reconnect with my estranged uncle Sergio, a lonely jaguar hunter living in the remote arid mountains of northern Costa Rica. Armed with my camera, I venture into the untamed wilderness to confront the inherited violence of our masculinity.
Deep inside the jungle, I witness his profound love for the natural world and a contradictory instinct to possess it. Why is it that our masculinity is rooted and fueled by exerting power over others?
A life-threatening heart surgery confronts Sergio with the fragility of his life and brings him to the realization that he no longer has the finger on the trigger. My lens as director captures a newfound vulnerability as he questions his own relationship with nature, and in that process, reflects contradictions about my own way of feeling like a man. "The Violent Skin" voices concerns of a generation that has inherited a world in flames.
By exploring the complex interplay between identity, tradition, and the environment, this thought provoking documentary challenges viewers to examine their own place in the world and the legacy they leave for future generations.
Creative Team
André Robert
Director, Editor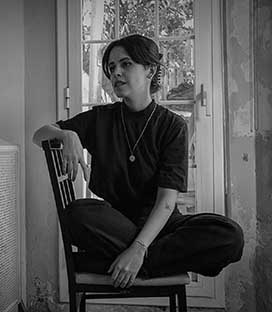 Maria Jose Merino
Story Editor
Delta
Greece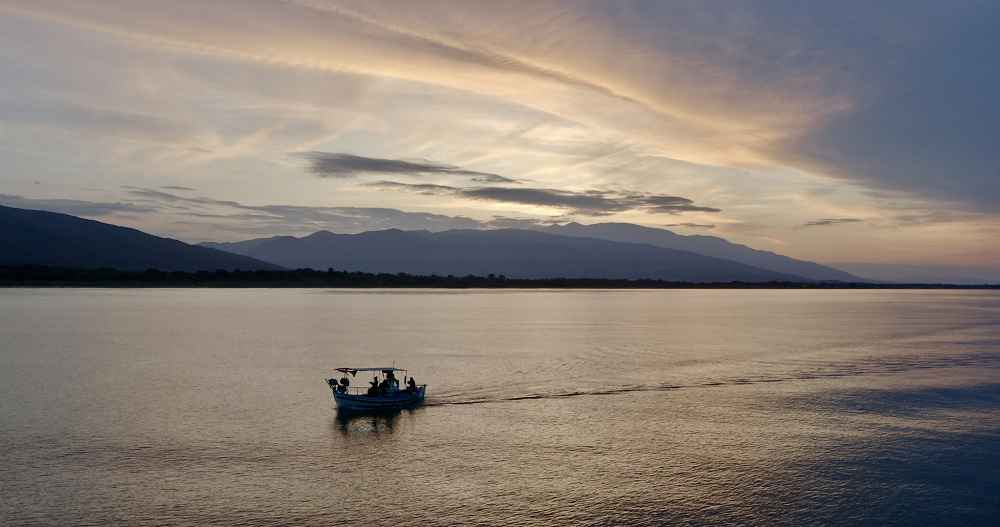 In the Delta of the river Pinios, a small community of coastal fishermen fight with nature's forces. Kostas and Yiorgos have been friends since they were young, they meet at their fishing huts, help each other and chat. Even though they have retired, they continue fishing for financial reasons, but mainly because they love the sea. The passage from the sea to the river is dangerous so most of the fishermen, dock their boats at the port of Stomio, while a few prefer the river. Yiorgos' two brothers lost their lives there during in a storm and even now, he is getting sentimental about it.
At the port, the other fishermen comment on current events or complain about the dolphins, who eat their catch and tear their nets. Yiannis, is about to retire and wonders how many fishermen will remain as it is a hard job with low income and the problem with the dolphin makes it worse. It seems that the area will soon be deserted by the fishermen who respect the environment and give a unique character around.
The river is constantly moving and changes the landscape highlighting how momentary humans are, comparing to nature's eternity. The passing of time leaves its mark and we witness their anxieties and struggle. We fish with them and dive in their world, which is full of peace & quiet with the only artificial sound, that of the boat's engine. It is a mosaic of different characters who despite all their difficulties, maintain their sense of humor.
Creative Team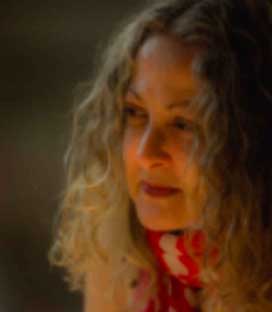 Vivian Papageorgiou
Director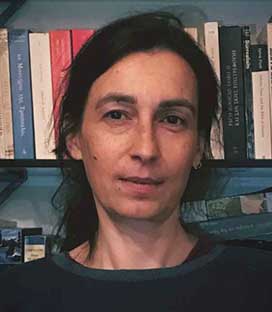 Ioanna Petinaraki
Producer
Funeralzzi
Ukraine, Italy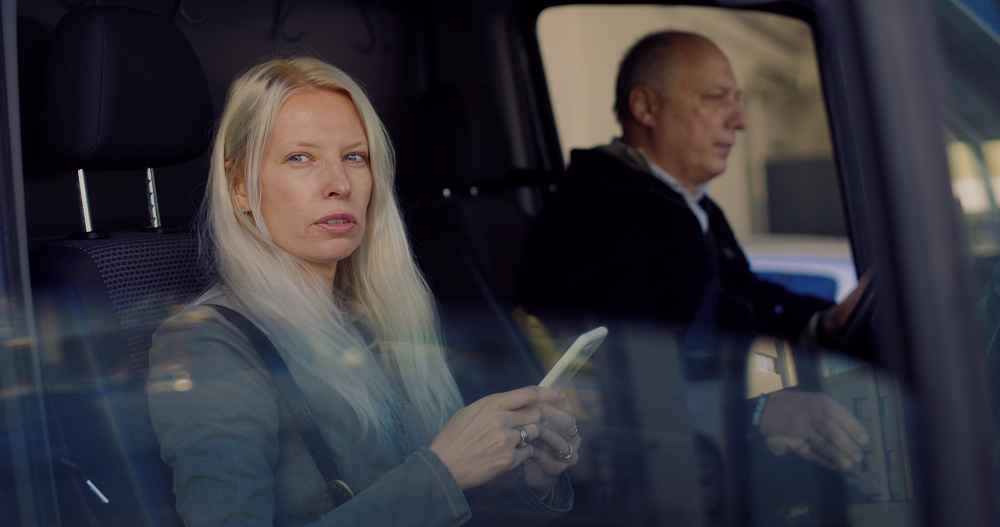 Natasha and Sergei are an ordinary migrant family in the business of dealing with extraordinary circumstances. They are the Italian branch of Funeralia - a transnational Ukrainian company that took up a much-needed niche - returning deceased migrants back to Ukraine. In their family-like style, they call themselves "funeraltsi" – meaning the people of Funeralia. Natasha (45), a former ballet choreographer from Kyiv takes up major hard work, washes and dresses the bodies and does paperwork, giving generous emotional support to families in each case. Sergei (58) says this job is too hard, and drives Natasha to their clients and transports the bodies. They live from month to month in a shared accommodation on the outskirts of Milan, and spend most days in their black minivan. They think of their job as a higher mission. They are always together and always alone: their work and their relationship is their home.
As the war breaks out Natasha is sick-worried and unable to reach her disabled father stranded in the occupied territory. Natasha's story cannot be separated from the stories of her clients who in Italy are mostly women, caretakers and cleaners. The war also spills into every repatriation job they now take, especially as Natasha's own father dies. Each case is more personal and more difficult, catalysing ever more questions about the final place of rest as the ultimate home in times when it is torn by war and changed forever.
Creative Team
Polina Georgescu
Co-Director, DOP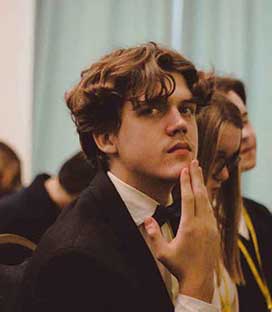 One Day I Wish to See You Happy
Ukraine, France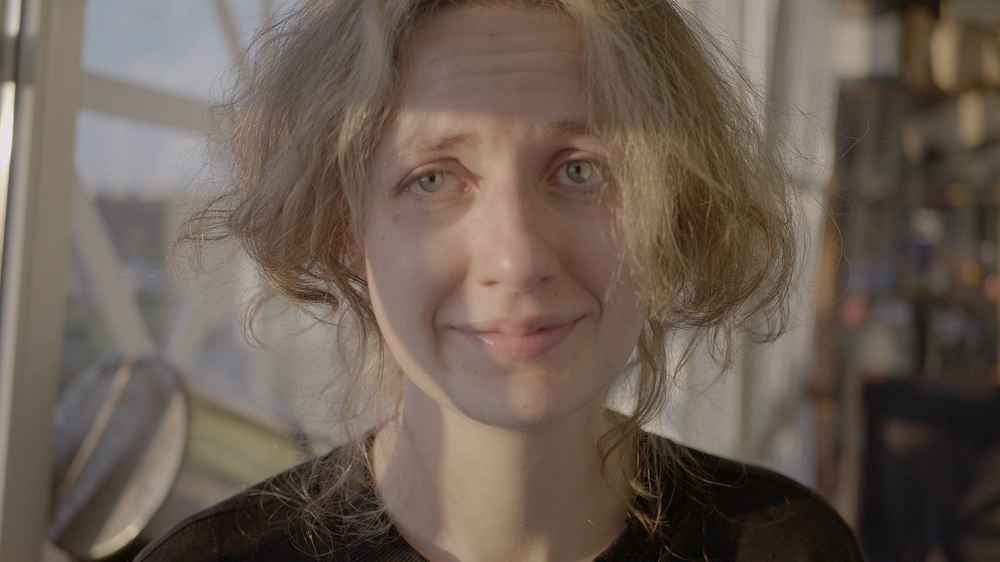 Max, a filmmaker that only made one film 12 years ago, is disappointed with his life and his commercials' editor job. Dealing with a crisis, he escapes to the garage, repairing his ancient Volkswagen by himself. To remain close to him, his wife Maryna takes up a camera and starts to film him. When the Russian invasion in Ukraine turns their lives upside down and consumes the whole country in the unspeakable tragedy, Max and Maryna separate for several months. When Maryna comes back to Kyiv, in the background of the new chapter of their marriage there are constant missile strikes, power outages and threat of nuclear catastrophe. But the couple come to discover their own meaning of happiness. One Day I Wish to See You Happy is a portrait of family and relationship during the wartime, where the process of filmmaking itself is a language of love.
Creative Team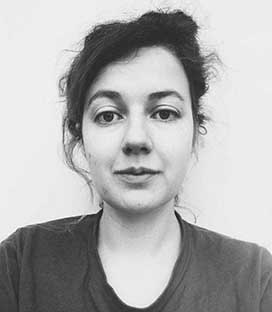 Maryna Nikolcheva
Director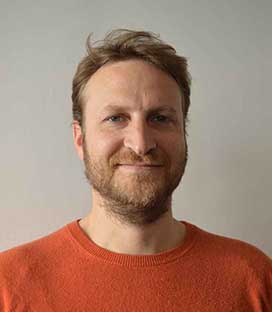 Dear Helen/I'm already them - Mert én ők vagyok már / Dear Helen
Hungary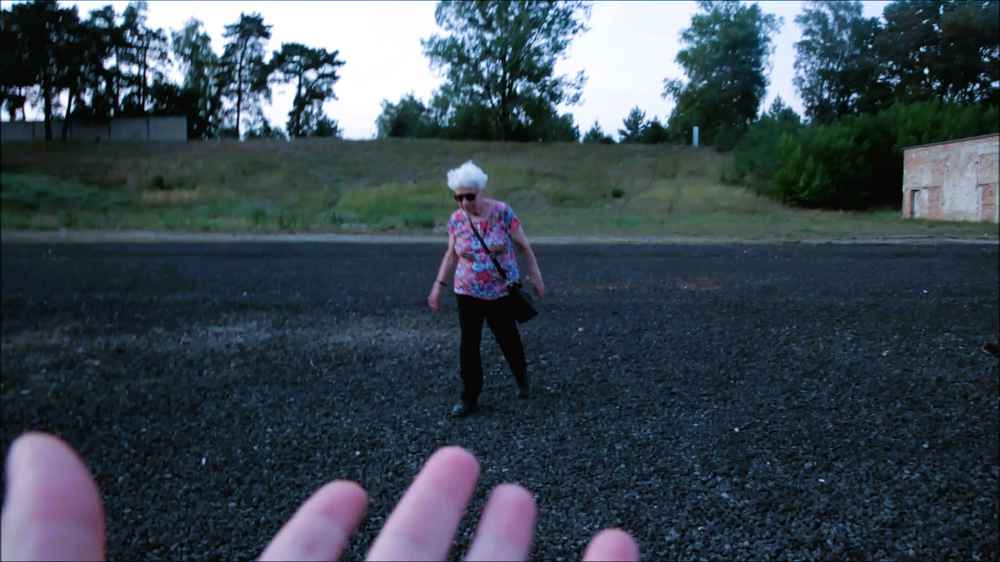 I am the only member from my family who is able to travel with my Holocaust survivor grandmother from Budapest to the yearly Generation Forums in Ravensbrück former Concentration Camp. We stay there at houses, which used to serve as female SS guards' accomodation. Artists come to perform, young people listen to survivors, we remember, days are devoted to memories. Although I am there to support my grandmother, it seems she is much stronger than me. But how do I deal with this location, spending summers in a death camp? How can I balance my feelings in between hate for this place and overcoming the unbearable memories of my grandmother's past that all became part of mine?
I grew up with the knowledge of a horrible trauma that happened to my family 78 years ago. Almost everyone perished of my family in concentrations camps. One of the only survivors is my Grandma. I know every single details. She is 95 years old now. We have a very special bond between us since my childhood. I follow her everywhere she goes even if it is painful for me. Will the Holocaust Memorial event in 2021 bring an end to my painful journeys and let me live in the present?
"Dear Helen- I am already them" is a film-letter, an experimental docu-diary, dedicated to my great-grandmother Helen, who perished in Rechlin KZ, in the arms of my grandma.
Creative Team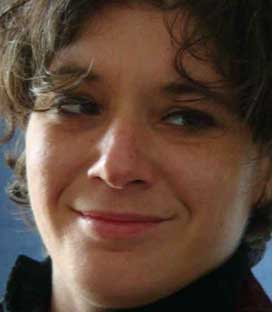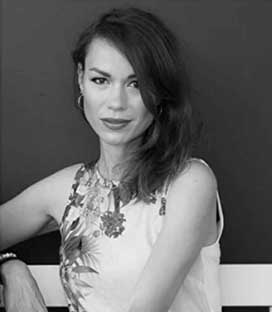 Ghetto Chicken (Gettó Csirke)
Hungary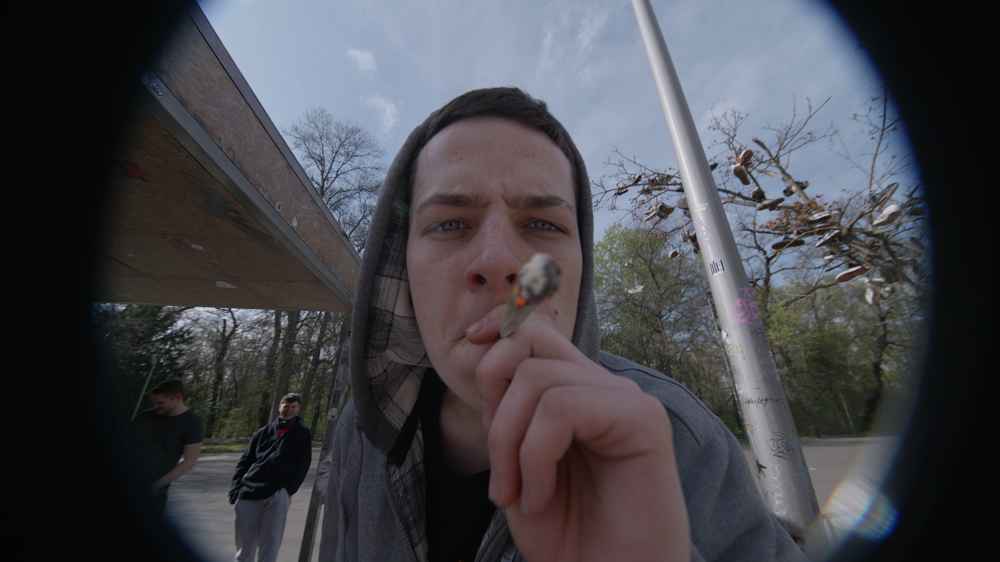 A 17-year-old guy from Szeged explodes as a rapper in just a few months, going from a pub gig to millions of YouTube views. Marcell Szirmai (Pogany Indulo) quits high school, moves out of his family home to Budapest and takes a deep dive into his career. His daily life is dominated by drugs, partying and an intense social media presence.
How he influences his own generation, and what this microcosm and its participants are like from the inside. What path does he tread, and how does he navigate through the changes? How drugs and stress affect his performance as he becomes more famous and the stakes rise?
Cinematic footage is as much a part of Ghetto Chicken as an Instagram live, alternating between intimate family scenes and crowded concerts as a Gen Z coming of age story unfolds.
Creative Team
Olivér Márk Tóth
Director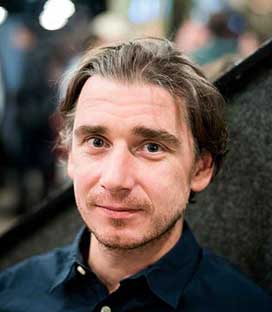 Ádám Szabó
Producer assistant
Along with the selected 7 workshop projects, the 8th Verzió DocLab offered 4 promising shortlisted projects the opportunity to consult with our mentors during the 5-day event.
How did I end up here?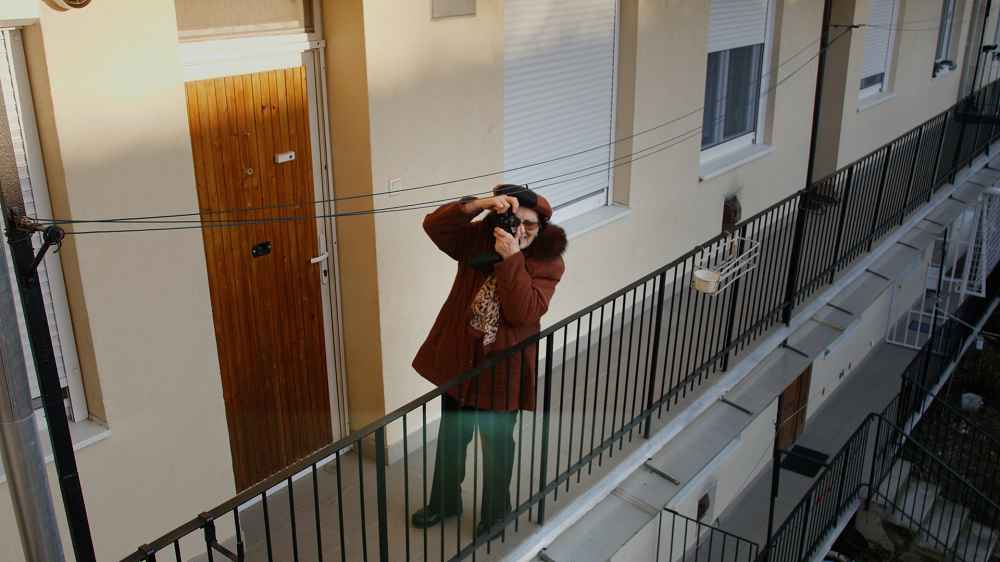 I try to reconstruct the timeline and memories of my early childhood years, spent alone with my grandparents, hoping to understand my parent's decision to periodically leave me behind in an environment where my mother was abused, inevitably confronting personal as well as transgenerational trauma.
Márton Dorottya - director
Eduardo Saraiva - editor
Mangos
After months of non stop rains, a small village in Sinaloa, Mexico becomes an isolated island surrounded by newly formed rivers. After the disappearance of one of its inhabitants; a rumor begins that anyone who attempts to leave the island will be killed by the drug cartel. An intimate and hypnotic journey into the life of a town forced to find new ways if they are to survive.
Ben Guez - director
Tin Dirdamal - producer, editor
The wind blows where it pleases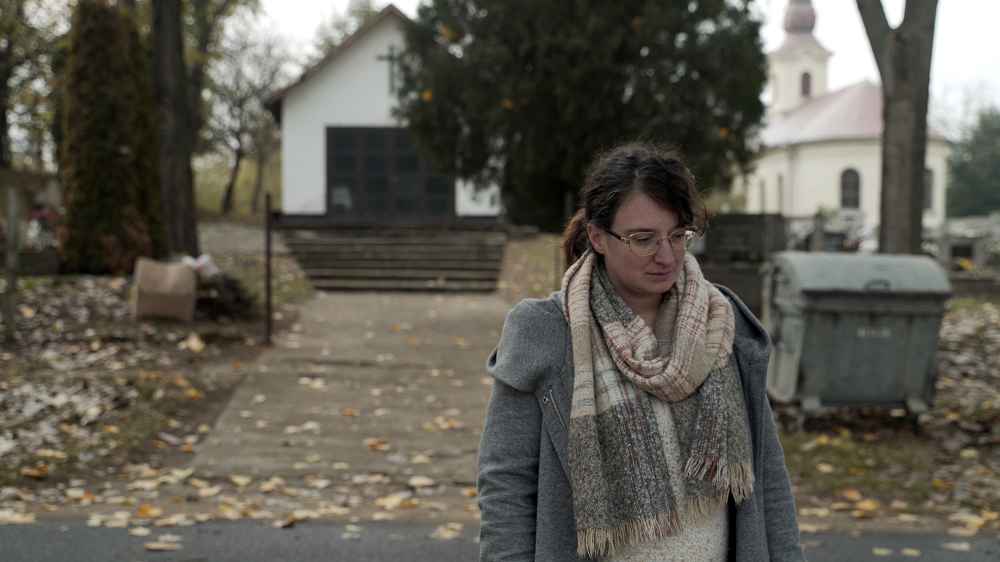 How does Eszter, a 37-year old woman living in Budapest, reconcile loving God with loving women?
Andreea Udrea - director
Ana Vijdea - producer
Steps of Domonkos
Domonkos is a 27-year-old ever-single man who recently sobered up from severe drug addiction and now he starts a journey towards romantic and sexual intimacy which has been lacking all his life.
Réka Pinczés - director
Bohdan Herkaliuk - producer
Anna Tóth - co-producer
Flóra Erdélyi - editor