VERZIO4 GUESTS
CHRISTIAN FREI – director, The Giant Buddhas
Christian Frei was born in 1959, in Schönenwerd, Switzerland. He studied Visual Media at the Department of Journalism and Communication at Fribourg University. He shot his first documentary in 1981, and has been working as an independent filmmaker and producer since 1984. He works regularly for the Swiss National Television SF DRS. His works include Ricardo, Miriam y Fidel (1997) and War Photographer (2001). The Giant Buddhas has won several awards among which it was included to the art-tv "Cultural pearls" five best Swiss Films in 2005.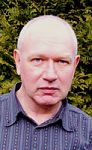 LEO DE BOER – director, The Red Years: Were We Terrorists?
Leo De Boer was born in 1953 in the Netherlands. He studied History at the University of Amsterdam followed by four years at the Dutch Film Academy. He has worked as film editor at NOS Dutch National Televisi¬on, and is presently lecturer at the Utrecht School of the Arts (HKU). He has further done documentary screenplay coaching at the IDFA (International Documentary Film Festival Amsterdam) workshop for docu-development. He is the screenwriter and director of several documentaries and feature films. His work includes documentaries like The Russian Folk (1996), Dreaming in October (1999), Under Moscow (2001), and fiction: The Lover (1995).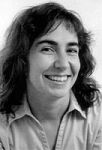 ANNA GINESTI – producer, Castells
Anna Ginestí Rosell was born in 1975 near Barcelona. She has a PhD in Classics at the Universitat Autonoma de Barcelona. She worked as assistant at the International Documentary Film Festival Munich. Recently, she has been working with Gereon Wetzel as production manager for the documentary Castells and coming projects.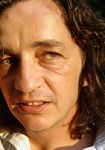 HALIL EFRAT – director, Souvenirs
Halil Efrat was born in 1968. He graduated from the Sam Spigel Film & Television School, Jerusalem. He has worked as editor on several social and biographical documentaries, as well as co-editor for the feature film, Sweet Mud (2005). His collaboration with Shahar Cohen as director and editor of Souvenirs has brought his film the Israeli Academy Award for Best Documentary in 2006.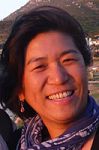 JEAN TSIEN – editor, Please Vote for Me
Jean Tsien studied film production at New York University. She has been working in the field of documentary for the past 20 years as editor, producer, writer and consultant on cinema verité, historical, art, and feature films. Her editing credits include the 2001 Academy Award nominee for Best Documentary Feature, Scottsboro: An American Tragedy. Her recent editing credits include Dixie Chicks: Shut Up & Sing, a feature documentary about freedom of speech, and the critically acclaimed, 2007 Silverdocs Sterling award winner, Please Vote for Me.
HELENA ZAJÍCOVÁ – Program Director, One World Film Festival, Prague
Helena Zajícová is the Program Director of the Prague-based One World International Human Rights Documentary Film Festival. Organized in the Czech Republic by the People in Need organization, One World is one of the leading festivals for human rights. She has worked for the organization since 2000 and in addition to festival programming, she has been involved in the "One World Tour" initiation. This initiation aims to provide the necessary assistance to interested NGOs from southeastern, central and eastern Europe as well as from the Caucasus region and Central Asia, in order to help them create professional human rights film events. She served on the Amnesty Award Jury at CPH:DOX in 2006 and is currently serving on board of the South Caucasus Documentary Film Festival of Peace and Human Rights – "Nationality: Human". Zajicova graduated in Russian and East European Studies from Charles University in Prague.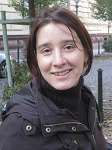 KLÁRA TRENCSÉNYI
Klára Trencsényi was born in 1975 in Budapest. She finished Philology at ELTE University in 1999 in Budapest, and in 2005 got her second diploma at the Department of Director of Photography at SZFE Budapest. Since 2005 she works as a freelance cinematographer, mainly in social and creative documentaries. The Angelmakers, a creative documentary photographed by her (Dir. Astrid Bussink) got the First Appearance award at IDFA Amsterdam in 2005. Her documentary A Chance is her director's debut, shot in the same time with Birds Road, a creative documentary directed and shot by her in the Danube Delta.
Grzegorz Pacek – director Go to Louisa
Grzegorz Pacek was born in 1965, in Pulawy in Poland. He graduated as film director at the Polish Film School in Lodz. Among others he has worked as producer assistant in TV series, director's assistant in feature films, production manager for commercials. His filmography includes Serbs are good people, (1994), Such is my karma (2001), Wapienna Street, (2002), the award winning Go to Louisa (2006), and his most recent project is the feature film: Wednesday, Thursday morning ( 2007).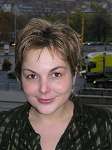 Bori Kriza
Bori Kriza was born in Budapest in 1974. She graduated in sociology at Eötvös Loránd University, Budapest where she works currently as lecturer and researcher. She also studied at Nationalism Program of Central European University as well as at Sciences Po, Paris. Since 1999 as scriptwriter, assistant director, interviewer she has contributed to several award winning documentary films treating social and political issues (including From Home to Home, Once They Were Neighbors, Terminus). 'Rocking the Nation' is her first documentary film.